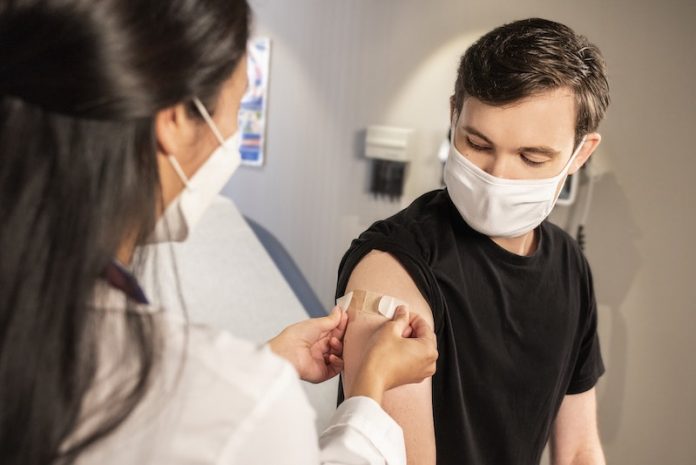 Scientists from Beth Israel Deaconess Medical Center found that newer COVID-19 subvariants are less vulnerable to immunity induced by vaccination and previous infection.
The research is published in the New England Journal of Medicine and was conducted by Dan H. Barouch et al.
Since the initial highly infectious SARS-CoV-2 omicron variant (officially known as BA.1 or B.1.1.529) of COVID-19 emerged last fall, new subvariants of omicron continue to evolve.
Notably, the omicron subvariants BA.4 and BA.5—not identified in the United States until late April—now account for more than 21% of new cases, according to the Centers for Disease Control and Prevention's (CDC).
New variants that emerge may be more transmissible and/or may more effectively bypass the immune protection from prior infection or vaccination.
In the study, the team report that the three omicron subvariants currently dominant in the United States—officially known as subvariants BA.2.12.1, BA.4, and BA.5—could escape neutralizing antibodies induced by both vaccination and previous infection.
The team evaluated antibody responses to multiple SARS-CoV-2 omicron subvariants in 27 vaccinated and boosted individuals and 27 individuals who had previously contracted COVID-19.
Neutralizing antibody responses to BA.4 and BA.5 was approximately 20-fold lower than the original WA1/2020 strain and were 3-fold lower than to the omicron BA.1 and BA.2 variants.
These findings suggest that the omicron variants have continued to evolve.
This has important public health implications and provides the immunologic context for current surges among populations with high rates of vaccinations and previous infection.
If you care about Covid, please read studies about how COVID-19 harms the brain, and COVID-19 pills that could change everything.
For more information about health, please see recent studies about drug that could help treat lung damage in COVID-19, and results showing that lowering insulin levels could reduce your COVID-19 risk.
Copyright © 2022 Knowridge Science Report. All rights reserved.