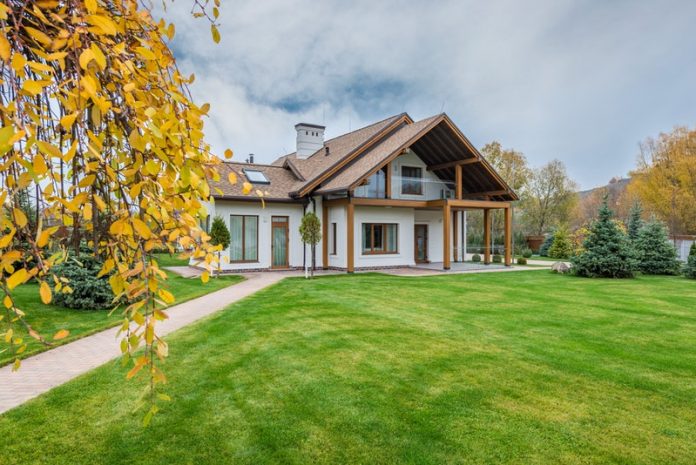 Evidence is growing that living in areas of high greenness, surrounded by trees, shrubs and other vegetation has beneficial effects on human health.
In two new studies from the University of Louisville, researchers found positive effects of greenness: one on cancer survival and the other on depressive symptoms.
In the first study, the team evaluated associations between greenness and fine particulate matter in the air on causes of death in a large group of cancer patients and survivors in the United States.
They analyzed retrospective data from more than 5.5 million cancer patients and survivors from 2003 to 2016.
They found that cancer patients in greener counties lived longer than those in counties with less greenness.
The protective effects of greenness against cancer mortality were seen with both males and females and individuals of all ages, but were more pronounced at urban locations.
People with cancers that were highly survivable—such as breast, prostate and skin cancer—benefitted more from greenness than those with cancers with low survival rates such as brain, esophageal, liver, lung and pancreatic cancer.
The study provides clear evidence that living in green areas is beneficial to cancer patients.
The study also found that cardiopulmonary disease, but not cancer, was linked to higher levels of fine particulate air pollution.
A second study found that people's satisfaction with levels of greenness in their neighborhood was linked to lower levels of self-reported depressive symptoms.
The researchers surveyed participants about their perceptions of greenness in their neighborhoods and their mental health symptoms.
They found that those who were more satisfied with the greenness surrounding their homes also reported lower depression symptoms on a health survey, the Patient Health Questionnaire-9.
The 44.5% of survey participants who reported they were satisfied with the level of greenness in their neighborhood collectively scored better on the health questionnaire for depression.
Given the pervasiveness of depression in the U.S. population, any changes that can reduce depression are essential, particularly those that can affect a large number of people.
The findings of this study suggest that greening interventions that focus on greenness satisfaction may be a strategy to reduce depression in urban populations.
Together, these studies add weight to the importance of trees, shrubs and other vegetation in urban areas in benefitting and nurturing human health.
If you care about depression, please read studies about ketamine can treat depression in a unique way and findings of these dietary supplements may help treat depression.
For more information about depression and your health, please see recent studies about depression could be a cause of 20 major diseases and results showing that common depression drug may reduce anxiety more than depressive symptoms.
The study findings are published in the journal Environment International and the journal Population Medicine. One author of the study is Aruni Bhatnagar.
Copyright © 2021 Knowridge Science Report. All rights reserved.