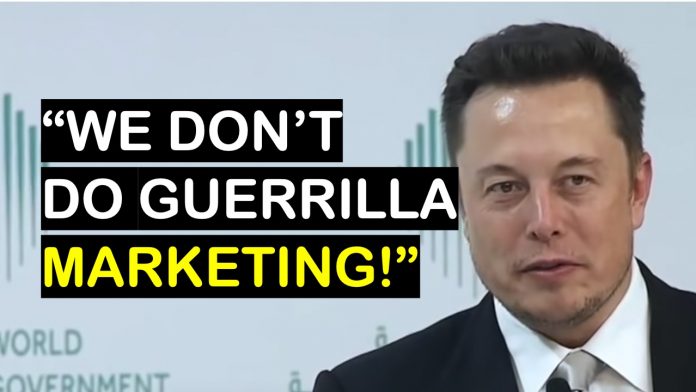 Tesla marketing strategy has been dubbed as USD0 (zero dollar) marketing strategy largely for its avoidance of paid advertising.
Instead, the electric automaker focuses on social media marketing. CEO Elon Musk boasted that "Tesla shells out virtually nothing on advertising and endorsements, and relies heavily on word of mouth."
Researchers believe that Tesla sets a good example for high-performance digital marketing on a limited budget.
Tesla has a strong focus on rendering an outstanding customer experience.
It doesn't rely too heavily on paid advertising campaigns, instead, it helps the company's leadership leverage its social media influence and position itself as an authentic brand.
In this video, Elon Musk talks about the secret of Tesla's marketing strategy and why it can be so successful.
Source: Finance Jane.