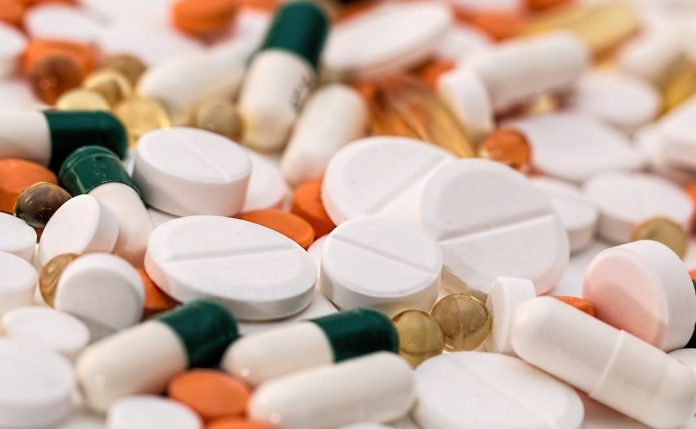 In a new study from the University of Tasmania, researchers found there is no clear evidence about the harm or benefit of either cessation or continuation of aspirin in older adults who regularly use aspirin.
The study is published in the Annals of Internal Medicine and was conducted by Mark R. Nelson et al.
The team performed an analysis to examine the effect of aspirin cessation versus continuation among individuals aged 70 years or older who reported taking aspirin two or more days per week.
Participants were assigned to either placebo (cessation) or aspirin (continuation).
The researchers found that 11 percent of the 19,114 recruited participants reported aspirin use before trial entry, and of these participants, 1,714 reported taking aspirin two or more days per week.
During a follow-up of 4.9 years, there was weak evidence of an increased risk for the primary outcome for aspirin cessation versus continuation.
The primary end point was experienced by 13.8 and 11.1 percent in the cessation and continuation groups, respectively.
Among those taking aspirin for five years or longer, aspirin cessation appeared to increase heart disease events.
The team says at this time, a recommendation may be to consider aspirin cessation in those with a large medication burden with due caution.
Related: Aspirin may prevent blood clots in COVID-19
Previous studies have shown that aspirin is effective for preventing recurrent heart problems and strokes.
One study from Duke University and published in the New England Journal of Medicine found that low- or regular-strength aspirin is equally safe and effective for preventing additional heart problems and strokes.
Aspirin helps prevent blood clots, but it's not recommended for healthy people who have not yet developed heart disease because it carries a risk of bleeding.
Its benefits are clear, though, for folks who already have had a heart attack, bypass surgery or clogged arteries requiring a stent.
In that study, the team examined 15,000 people who received invitations to join through the mail, email or a phone call and enrolled on a website.
The participants were randomly assigned to take low- or regular-dose aspirin, which they bought over the counter. Nearly all were taking aspirin before the study began and 85% were already on a low dose.
After roughly two years, the team found about 7% of each group had died or been hospitalized for a heart attack or a stroke.
Safety results also were similar—less than 1% had major bleeding requiring hospitalization and a transfusion.
Nearly 41% of those assigned to take the higher dose switched at some point to the lower one.
The team says the study provides valuable guidance. If patients are taking low-dose aspirin now, they need to stay on that dose instead of switching is the right choice.
People doing well on 325 milligrams now may want to continue on that and should talk with their doctors if they have any concerns.
People need to remember that aspirin is a medicine and that even though it's sold over the counter, patients shouldn't make decisions on its use by themselves.
Related: Both aspirin and this diet could prevent colon cancer
Another recent study from Johns Hopkins University found that many older Americans are still taking a daily baby aspirin to ward off first-time heart problems—despite guidelines that now discourage it.
They found that one-half to 62% of U.S. adults aged 70 and up were using low-dose aspirin to cut their risk of heart disease or stroke.
And aspirin use was common even among those with no history of heart disease—a group for whom the drug may do more harm than good.
In that study, the team used data from over 7,100 U.S. adults aged 60 and up who took part in a federal health survey.
Among those in their 70s, preventive aspirin use was common: Just under 62% of people with diabetes were using aspirin, as were 48.5% of those without diabetes.
And while some participants did, in fact, have a history of heart disease, most did not. Yet, their rates of aspirin use were high.
The team estimated that nearly 10 million Americans who fall into that category are using aspirin.
Current guidelines generally discourage people aged 70 and up from routinely using aspirin to prevent a first-time heart attack or stroke.
That's because aspirin is not benign: It carries a risk of bleeding in the gastrointestinal tract or even the brain—risks that typically go up with age.
And some recent trials have failed to show that low-dose aspirin really does lower the odds of first-time heart attacks or strokes.
The team says that aspirin can benefit people with known cardiovascular disease—either clogged heart arteries or a history of heart attack or stroke.
Where things get murky is in the prevention of a first-time heart attack or stroke.
Previous guidelines came out "strongly in favor" of low-dose aspirin for people considered to be at high risk of developing heart disease in the next 10 years (because of risk factors like smoking, high blood pressure or diabetes).
But based on recent studies, the thinking has changed.
Now, the latest guidelines from the American College of Cardiology/American Heart Association say aspirin can be considered for "select" patients aged 40 to 70 who are not at increased risk of bleeding.
When it comes to older adults, the guidelines caution against "routine" aspirin use for primary prevention.
The team says that statins, which lower LDL ("bad") cholesterol, clearly help prevent primary disease.
Many older adults on aspirin actually started taking it years ago. The team encouraged those patients to talk with their doctor about whether it's still necessary.
If you care about aspirin, please read studies about aspirin could benefit these people most, and newer blood thinner drug plus aspirin could cut stroke risk by nearly 30%.
For more information about health, please see recent studies about drug that could help treat 80% of people with heart failure, and two simple ways to prevent heart attacks.
Copyright © 2022 Knowridge Science Report. All rights reserved.