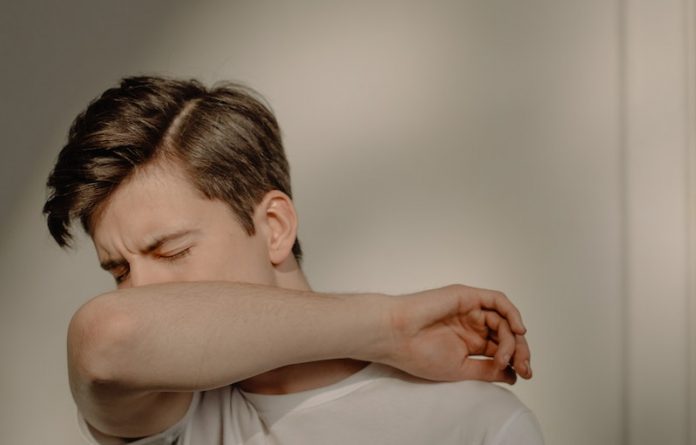 Scientists from the University of Groningen found one in eight adults (12.7%) who are infected with SARS-CoV-2 experience long-term symptoms due to COVID-19.
The research is published in The Lancet and was conducted by Prof Judith Rosmalen et al.
The study provides one of the first comparisons of long-term symptoms after SARS-CoV-2 infection (often called 'long COVID') with symptoms in an uninfected population, as well as measuring symptoms in individuals both pre- and post-COVID-19 infection.
The inclusion of uninfected populations enables a more accurate prediction of long-term COVID-19 symptom prevalence as well as improved identification of the core symptoms of long COVID.
In this new study, researchers collected data by asking participants to regularly fill out digital questionnaires on 23 symptoms commonly associated with long COVID.
The team looked at the symptoms most often associated with long COVID.
The researchers found that several symptoms were new or more severe three to five months after having COVID-19, compared to symptoms before a COVID-19 diagnosis and to the control group, suggesting these symptoms can be viewed as the core symptoms of long COVID.
The core symptoms recorded were chest pain, difficulties breathing, pain when breathing, painful muscles, loss of taste and/or smell, tingling hands/feet, a lump in the throat, alternately feeling hot and cold, heavy arms and/or legs and general tiredness.
The severity of these symptoms plateaued three months after infection with no further decline.
Other symptoms that did not strongly increase three to five months after a COVID-19 diagnosis included headache, itchy eyes, dizziness, back pain, and nausea.
The team says These core symptoms have major implications for future research, as these symptoms can be used to distinguish between post-COVID-19 conditions and non-COVID-19-related symptoms.
Of the study participants who had pre-COVID symptom data, the researchers found that 21.4% (381/1,782) of COVID-19-positive participants, compared to 8.7% (361/4,130) of the control group, experienced at least one increased core symptom at moderate severity 3 months or more after SARS-CoV-2 infection.
This implies that in 12.7% of COVID-19 patients their new or severely increased symptoms three months post-COVID can be attributed to SARS-CoV-2 infection.
The team says future research should include mental health symptoms (e.g. depression and anxiety symptoms), along with additional post-infectious symptoms that we could not assess in this study (such as brain fog, insomnia, and post-exertional malaise).
If you care about COVID, please read studies about the antibodies that block all the COVID-19 variants, and Vitamin D level could determine severity of COVID-19 infection.
For more information about COVID, please see recent studies about people who have best COVID-19 protection, and results showing common asthma drug could help treat COVID-19.
Copyright © 2022 Knowridge Science Report. All rights reserved.