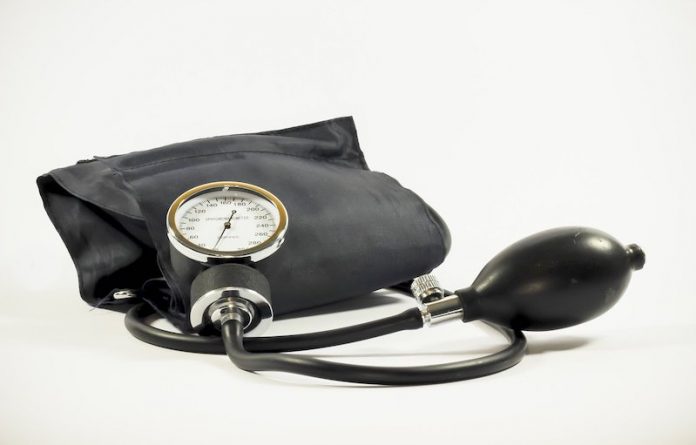 Scientists from Cedars-Sinai found that high blood pressure may double a person's risk for hospitalization from an Omicron-variant COVID-19 infection—even despite full vaccination including a booster dose of the COVID-19 vaccines.
The research is published in Hypertension and was conducted by Joseph E. Ebinger et al.
The impact of high blood pressure, also known as hypertension, on severe COVID-19 illness remained even in the absence of other chronic diseases such as type 2 diabetes, kidney disease, or heart failure.
COVID-19 vaccines helped reduce death and some of the most severe side effects from the infection early in the pandemic.
A COVID-19 vaccine booster dose further reduced risks of severe illness by up to 70%, according to an observational study in Israel; however, a portion of fully vaccinated and boosted people still required hospitalization for COVID-19 during an early surge of the Omicron variant.
In the study, the team examined 912 adults who had received at least three doses of an mRNA COVID-19 vaccine and were treated for COVID-19 during an Omicron surge, between December 2021 and April 2022, in the greater Los Angeles area.
They found breakthrough Omicron infection severe enough to cause hospitalization can happen to an adult of any age, especially if a person has high blood pressure, even if they have no other major chronic disease.
People with high blood pressure were 2.6 times more likely to require hospital care for severe COVID-19 illness, even when the person had no other serious chronic health condition
Of the 145 patients hospitalized, 125 of them (86.2%) had high blood pressure.
Older age, high blood pressure, chronic kidney disease, heart attack, heart failure, and the time between the last vaccination and COVID-19 infection were all associated with greater risks of hospitalization.
The team says scientists need to raise awareness and understanding that receiving three doses of a vaccine may not prevent severe COVID-19 in everyone, especially among people with high blood pressure.
They also need more research to understand why there is this link between high blood pressure and excess risk for more severe COVID-19 illness.
If you care about blood pressure health, please read studies about how to accurately check your blood pressure at home, and the key to treating high blood pressure.
For more information about blood pressure, please see recent studies about a low-cost therapy that could effectively treat high blood pressure, and results showing these blood pressure drugs may protect memory function in older people.
Copyright © 2022 Knowridge Science Report. All rights reserved.