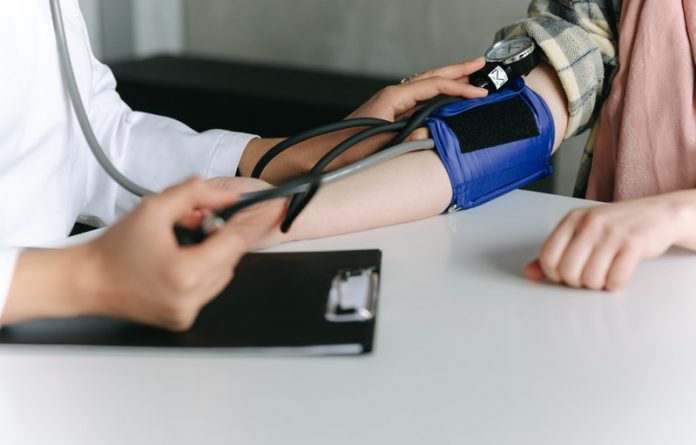 Scientists from the National Heart Center Singapore found that heart muscle scarring is linked to worse health outcomes in patients with high blood pressure.
heart muscle scarring is an important prognostic marker in the development of adverse heart disease events, such as heart failure and death.
The research is published in Hypertension and was conducted by Associate Professor Calvin Chin et al.
In the study, the team tested 800 patients with high blood pressure. The patients were followed up for adverse heart events over an average period of more than three years.
Myocardial fibrosis typically happens in patients with previous heart attacks.
Correspondingly, patients in the study did not have previous heart attacks, hence any occurrence of myocardial fibrosis has been deduced to that of the patient's susceptibility to blood pressure.
The team found that heart muscle scarring is a stronger predictor of adverse outcomes even after correcting for patients' age, sex, and systolic blood pressures.
The research team further found that the heart muscle response to high blood pressure in patients is heterogeneous or diverse, whereby while two patients may have similar blood pressure, their myocardial characteristics can be different.
This presents opportunities to tailor and personalize treatment for high blood pressure patients who have heart muscle scarring to reduce the potential risk of future cardiovascular events, beyond lowering their blood pressure and achieving their blood pressure targets.
The team now tries to assess the potential of reversing heart muscle scarring, through the use of specific therapies targeted at fibrosis in patients with hypertensive heart disease.
The team says using a non-invasive tool to detect fibrosis has the potential to improve the risk-stratification of patients with high blood pressure.
Targeted anti-fibrotic intervention, if proven effective, could have a direct impact on clinical practice and help selected patients with high blood pressure lead to better quality of life and better health outcomes.
If you care about blood pressure, please read studies about how to lower blood pressure naturally, and eat these foods to control your blood pressure.
For more information about blood pressure, please see recent studies that blood pressure swings could be an early sign of heart disease, and results showing beetroot may protect against high blood pressure.
Copyright © 2022 Knowridge Science Report. All rights reserved.