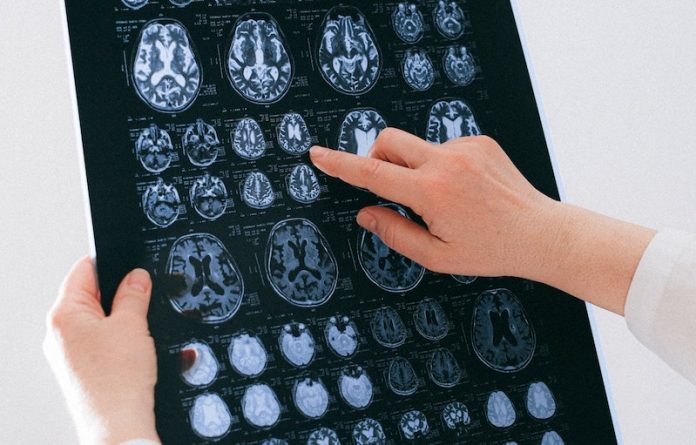 Scientists from Rigshospitalet found that people who had tested positive for COVID-19 were at an increased risk of Alzheimer's disease, Parkinson's disease, and stroke.
The research was presented at the 8th European Academy of Neurology (EAN) Congress and was conducted by Dr. Pardis Zarifkar et al.
For more than two years in the COVID-19 pandemic, the nature and effects of COVID-19 on the brain remained unclear.
Previous studies have found a link with brain syndromes, but until now it is unknown whether COVID-19 also influences the incidence of specific brain diseases and whether it differs from other respiratory infections.
In the study, the team examined the health records of 919,731 people that tested for COVID-19.
They found that the 43,375 people who tested positive had a 3.5 times increased risk of being diagnosed with Alzheimer's disease, 2.6 times with Parkinson's disease, 2.7 times with ischemic stroke, and 4.8 times bleeding in the brain.
The increased risk of most neurological diseases was, however, no higher in COVID-19-positive patients than in people who had been diagnosed with influenza or other respiratory illnesses.
COVID-19 patients did have a 1.7 times increased risk of stroke in comparison to influenza and bacterial pneumonia in patients over 80 years of age.
The findings showed evidence for higher risk of brain disorders in COVID-19 positive compared to COVID-negative patients.
Reassuringly, apart from ischemic stroke, most brain disorders do not appear to be more frequent after COVID-19 than after influenza.
These findings will help to inform the understanding of the long-term effect of COVID-19 on the body and the role that infections play in brain disease.
If you care about brain health, please read studies about the key to activating the 'fountain of youth' in the brain, and these nutrients can improve your brain health, cognitive function.
For more information about COVID, please see recent studies about how COVID-19 triggers immune response in the brain and results showing new air filters could rapidly kill COVID-19 and other viruses.
Copyright © 2022 Knowridge Science Report. All rights reserved.