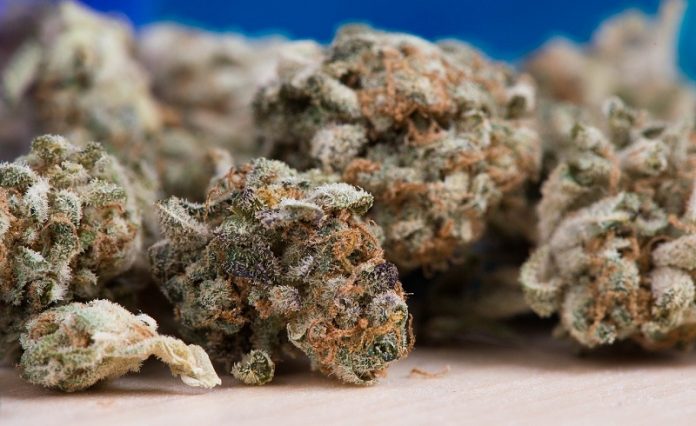 Scientists from the University of Toronto found that recreational cannabis use is linked to a heightened risk of emergency care and hospital admission for any cause.
The research is published in BMJ Open Respiratory Research and was conducted by Teresa To et al.
Cannabis is the most commonly used mind-altering drug worldwide and its use is on the rise.
While cannabis contains similar types and quantities of volatile compounds and tar as tobacco—compounds that are implicated in the development of smoking-related airway disease—the evidence of its respiratory health harms is inconclusive and hotly contested.
In the study, the researchers looked at potential associations between the use of the drug and more serious illness, as indicated by number of emergency room visits or hospital admissions for respiratory health reasons.
The researchers used data for 35,114 Ontario residents, aged 12 to 65, spanning the period January 2009 and December 2015.
Those who admitted to cannabis use within the previous 12 months (4,087) were matched upwards to three people who said they had never used it, or used it only once and more than 12 months ago (10,395), taking account of 31 factors.
The team found that the overall odds of dying from any cause and an emergency room visit or hospital admission for a respiratory issue didn't differ strongly between the two groups.
When the data were further stratified by gender, previous hospital care for a respiratory problem, smoking, and a diagnosis of asthma or COPD, no big differences emerged between the two groups either.
But cannabis users had greater odds (22%) of an emergency room visit or hospital admission for any cause. And respiratory health reasons were the second most common cause (14%) after acute trauma (15%).
These results suggest that cannabis use is associated with an increased risk for serious adverse health events, and therefore, its recreational consumption in the general population should be discouraged.
If you care about cannabis, please read studies about cannabis hemp oil may treat chronic neuropathic pain and findings of a new way to treat chronic pain.
For more information about cannabis, please see recent studies that high-potency cannabis may affect your memory functions, and results showing cannabis could help fight resistant bacteria.
Copyright © 2022 Knowridge Science Report. All rights reserved.