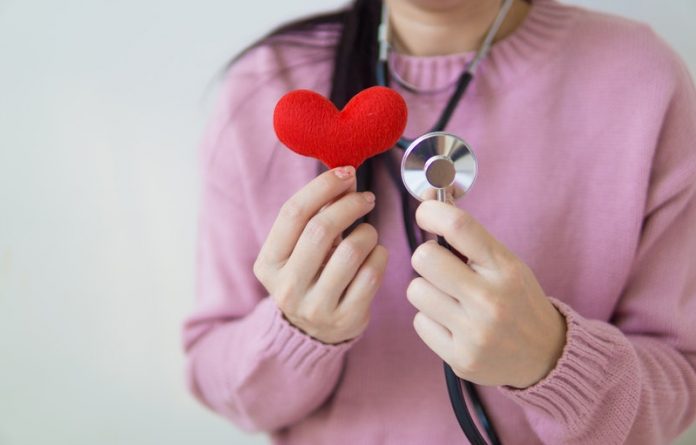 Scientists from Johns Hopkins Medicine found adult survivors of cancer have a higher risk of heart failure and other cardiovascular diseases (CVD) later in life than adults without cancer.
They found that survivors of cancer are a high-risk group that may need more aggressive CVD prevention.
The research is published in the Journal of the American College of Cardiology and was conducted by Roberta Florido et al.
In the study, the team analyzed information on about 12,000 people followed over decades, build on the increasingly recognized link between cancer and heart disease.
They found adult survivors of cancer had a 42% greater risk of CVD than people without cancer.
The team found that survivors of cancer had a particularly higher risk of developing heart failure (52% higher risk), followed by stroke (22% higher risk).
There were no big differences in the risk of coronary heart disease between those with and without cancer.
The study also looked at specific cancer types and found the risk of CVD is not uniform across cancers.
For example, breast, lung, colorectal and hematological/lymphatic cancers were strongly linked to a higher risk of CVD, whereas prostate cancer was not.
The American Cancer Society estimates that there are more than 16.9 million adult survivors of cancer in the U.S. today, and that the number will climb to over 22.1 million by 2030, putting increasing numbers at risk for CVD.
The team says heart toxicity from cancer therapies, or negative cardiac effects of cancer therapies, may be particularly important in increasing the risk of CVD in some survivors of cancer.
For example, survivors of breast and blood cancers had much higher risk of CVD, and these cancers are typically managed with a combination of chemotherapy and chest radiation that can damage the heart.
Conversely, survivors of prostate cancer did not have an increased risk of CVD. These patients can be managed with active surveillance or local therapies without the risk of cardiac toxicity.
If you care about heart disease, please read studies about food that may harm your heart rhythm, and novel causes of irregular heart rhythm.
For more information about heart health, please see recent studies about two effective ways to quickly restore normal heart rhythm, and results showing that one cup of nitrate-rich vegetables per day may prevent heart disease.
Copyright © 2022 Knowridge Science Report. All rights reserved.