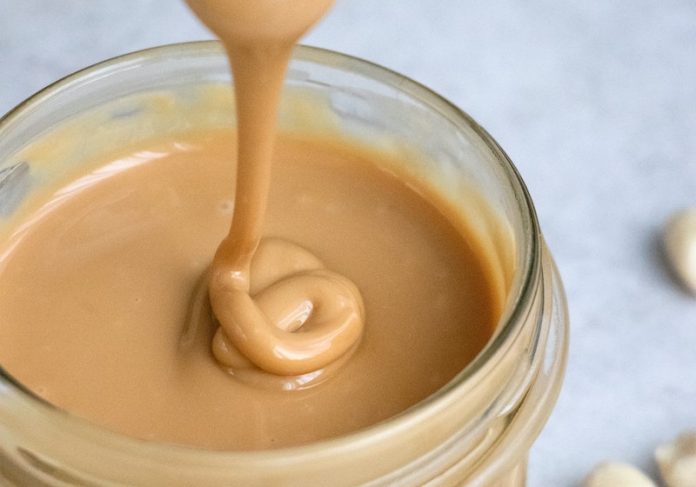 Scientists from the University of Florida found a short, non-invasive peanut butter odor test could help diagnose Alzheimer's disease.
The research is published in the Journal of Neurological Science and was conducted by Jennifer J Stamps et al.
The early diagnosis of Alzheimer's disease (AD) may help reduce disability, enhance the quality of life, and aid clinical trials.
Previous research has found that portions of the olfactory cortex are the initial sites of AD pathology and patients with AD often have more degeneration of their left than the right hemisphere.
This means patients with AD may show an asymmetrical (left greater than right) decrement of odor detection sensitivity.
In the study, researchers assessed a quick olfactory test that may help diagnose AD.
They tested 18 participants with probable AD, 24 with mild cognitive impairment, 26 with other causes of dementia, and 26 with healthy people.
The team examined their ability to detect an odor, one nostril at a time.
A container of 14g of peanut butter was opened, held medially at the bottom of a 30cm ruler, and moved up 1cm at a time during the participants' exhale.
Upon odor detection, the distance between the participant's nostril and the container was measured.
The team found that the odor detection distance of AD patients' left nostril (5.1cm), and not their right (17.4cm), was much less than the other groups.
The finding suggests that this non-invasive and inexpensive left-right nostril odor detection test could be a sensitive and specific test for probable AD.
If you care about Alzheimer's, please read studies about the root cause of Alzheimer's disease, and new non-drug treatment could help prevent Alzheimer's.
For more information about brain health, please see recent studies about diet that may help prevent Alzheimer's, and results showing this promising Alzheimer's drug may improve memory in normal aging.
Copyright © 2022 Knowridge Science Report. All rights reserved.