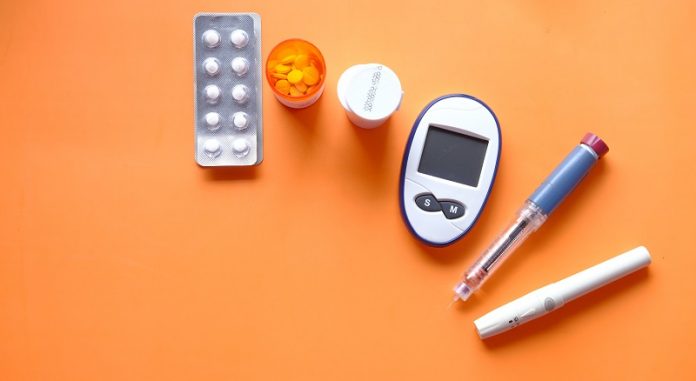 Scientists from Yale and elsewhere found the ability to use ultrasound to stimulate specific neurometabolic pathways in the body to prevent or reverse type 2 diabetes.
The research is published in Nature Biomedical Engineering and was conducted by Raimund Herzog et al.
Type 2 diabetes affects millions of people worldwide. The long-term condition results in too much sugar circulating in the bloodstream.
Diabetes is a major cause of blindness, kidney failure, heart attacks, stroke, and lower limb amputation.
In the study, the team tested the magnitude of the effect of ultrasound treatment on blood glucose.
Even though doctors already have a large variety of anti-diabetic medications available to treat high glucose levels, they are always looking for new ways to improve insulin sensitivity in diabetes.
Unfortunately, there are currently only very few drugs that lower insulin levels
The current findings represent a significant milestone in the field of bioelectronic medicine, which is exploring new ways to treat chronic diseases such as diabetes using novel medical devices to modulate the body's nervous system.
For the past six years, GE Research has been developing a novel, non-invasive stimulation technique that uses ultrasound to stimulate specific neural pathways within organs that are associated with the disease.
Following the reported preclinical studies, the collaborators have been engaged in additional studies that investigate the effects of alternate dosing such as the type of ultrasound pulse and duration of treatment.
The team is expected to report on those studies later this year.
The team is now conducting human feasibility trials with type 2 diabetic patients, moving medicine closer to the day when diabetes is no longer monitored and managed with blood sugar tests, insulin injections, and drug treatments.
The goal of the studies is to provide long-lasting treatment for people with type 2 diabetes to alleviate and potentially reverse the disease.
Sign up for our newsletter for more information about this topic.
If you care about diabetes, please read studies about surgery that may 'cure' type 2 diabetes, and this diet can lower the risk of type 2 diabetes and help manage blood sugar.
For more information about stroke, please see recent studies about dietary supplements that may prevent heart disease, and stroke effectively, and results showing aspirin is effective for preventing recurrent heart problems and strokes.
Copyright © 2022 Knowridge Science Report. All rights reserved.