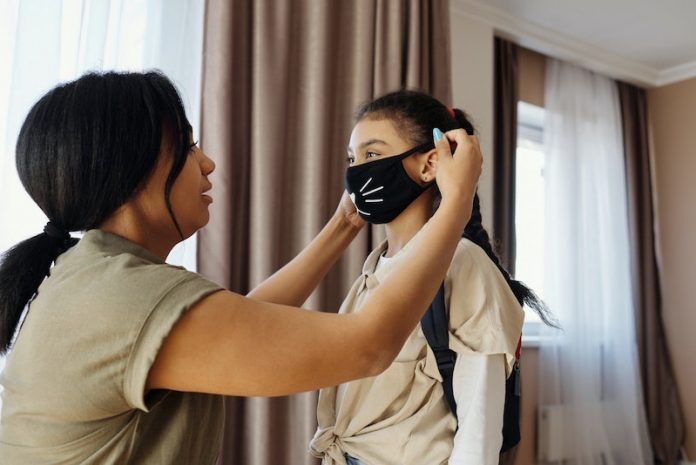 Scientists from the University of Ottawa found that SARS-CoV-2 (COVID-19) spreads extensively in households, with children being a significant source of that spread.
Approximately 50% of household members were infected from the first-infected individual during the study period.
Although kids were less likely to spread the virus compared to adults, children and adults were equally likely to become infected from the first-infected individual.
The research is published in CMAJ Open and was conducted by Dr. Maala Bhatt et al.
In the study, the team examined 695 participants from 180 households in Ottawa between September 2020 and March 2021.
The study included households with at least one member having had a confirmed COVID-19 infection, and each participating household enrolled had at least one child within their household.
The study suggested that children would act as an even greater source of spread within households with the emergence of more infectious variants.
Children also have considerable potential to spread in settings such as school and daycare, where they congregate indoors for long periods, especially now when masking is not required in many jurisdictions.
The team says it's important to be aware of the high transmissibility of the COVID-19 virus in closed, indoor settings, such as schools.
As significant COVID-19 transmission continues within households and throughout the community, it's important to continue doing what you can to keep yourself and those around you safe—mask while indoors, wash your hands, get vaccinated with all the doses you are eligible for, stay home if you're sick, and limit close contacts.
Sign up for our newsletter for more information about this topic.
If you care about COVID, please read studies about drugs that may reduce COVID-19 vaccine effectiveness, and previous COVID-19 infection, but not vaccination, improves antibodies.
For more information about Covid, please see recent studies about vitamin D deficiency linked to severe COVID-19 and death, and results showing CBD from cannabis may inhibit COVID-19 infection.
Copyright © 2022 Knowridge Science Report. All rights reserved.