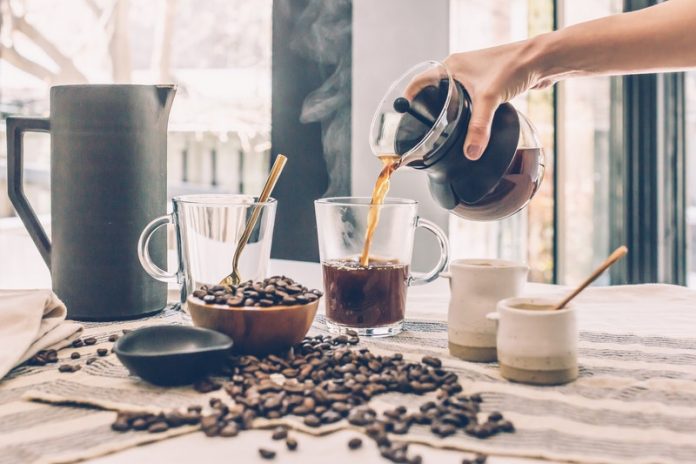 In a new study from Mount Sinai, researchers found that consuming large amounts of daily caffeine may increase the risk of glaucoma more than three-fold.
The results may suggest patients with a strong family history of glaucoma should cut down on caffeine intake.
The study is important because glaucoma is the leading cause of blindness in the United States.
It looks at the impact of caffeine intake on glaucoma, and intraocular pressure (IOP) which is pressure inside the eye.
Elevated IOP is an integrated risk factor for glaucoma, although other factors do contribute to this condition. With glaucoma, patients typically experience few or no symptoms until the disease progresses and they have vision loss.
In the study, the team analyzed records of more than 120,000 participants between 2006 and 2010. Participants were between 39 and 73 years old and provided their health records along with DNA samples, collected to generate data.
Three years into the study later they had their IOP checked and eye measurements.
The team found among participants with the strongest genetic predisposition to elevated IOP – in the top 25 percentile – greater caffeine consumption was associated with higher IOP and higher glaucoma prevalence.
More specifically, those who consumed the highest amount of daily caffeine– more than 480 milligrams which is roughly four cups of coffee – had a 0.35 mmHg higher IOP.
Additionally, those in the highest genetic risk score category who consumed more than 321 milligrams of daily caffeine – roughly three cups of coffee – had a 3.9-fold higher glaucoma prevalence when compared to those who drink no or minimal caffeine and in the lowest genetic risk score group.
The team says glaucoma patients often ask if they can help to protect their sight through lifestyle changes, however this has been a relatively understudied area until now.
This study suggested that those with the highest genetic risk for glaucoma may benefit from moderating their caffeine intake.
If you care about eye health, please read studies about this drug could benefit older people with blinding eye disease and findings of this simple eye exam could lead to early Parkinson's disease diagnosis.
For more information about eye disease prevention and treatment, please see recent studies about how to protect your eye health as you age and results showing that this vitamin may help prevent blinding eye disease.
The study is published in Ophthalmology. One author of the study is Louis R. Pasquale, MD, FARVO
Copyright © 2021 Knowridge Science Report. All rights reserved.