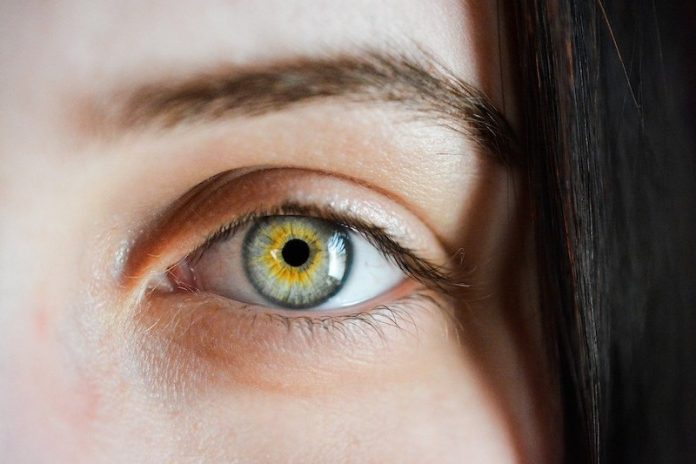 Glaucoma involves a high risk of losing sight.
In a new study from Karolinska Institutet, researchers found nicotinamide, the amide of vitamin B₃, may be a treatment for glaucoma.
The finding may help develop a future neuroprotective therapy in glaucoma in humans. A clinical trial will start in the autumn.
Glaucoma affects 80 million patients globally and approximately 100,000-200,000 in Sweden.
In glaucoma, the optic nerve, which connects the eye to the brain, is progressively damaged, often in association with elevated pressure inside the eye.
The only treatment strategies currently available target the pressure in the eye using eye drops or surgery.
Despite the availability of these treatments, the risk of blindness in at least one eye is still high. Most people with glaucoma are over 50 years old and there is an inherited increased risk.
What causes optic nerve degeneration in glaucoma is not entirely known, but there is currently a large focus on identifying new treatments that prevent retinal ganglion cells (the output nerves of the retina) from dying, as well as trying to repair vision loss through the regeneration of diseased nerve fibers in the optic nerve.
Previously, scientists have found that the molecule NAD declines in the retina in an age-dependent manner and renders retinal ganglion cells susceptible to neurodegeneration.
In the study, the team found preventing NAD depletion via administration of nicotinamide (the amide of vitamin B3, a NAD precursor) robustly prevents glaucoma in chronic animal models.
They also showed that elevating NAD levels through nicotinamide administration can improve visual function in existing glaucoma patients.
This study is an important step for moving treatments from the lab to the clinic.
The team says nicotinamide has limited molecular side-effects, and it provides a robust reversal of the disease metabolic profile of glaucoma.
These data support the utility of long-term nicotinamide treatment as a neuroprotective therapy for human glaucoma.
If you care about vitamins and your health, please read studies about too much vitamin D may harm your kidney health and findings of 'longevity' vitamins may help you achieve healthy aging.
For more information about vitamin and wellness, please see recent studies about people with metabolic syndrome need more vitamin C and results showing that 5 surprising health benefits of vitamin D you might not know.
The study is published in Redox Biology. One author of the study is James Tribble.
Copyright © 2021 Knowridge Science Report. All rights reserved.