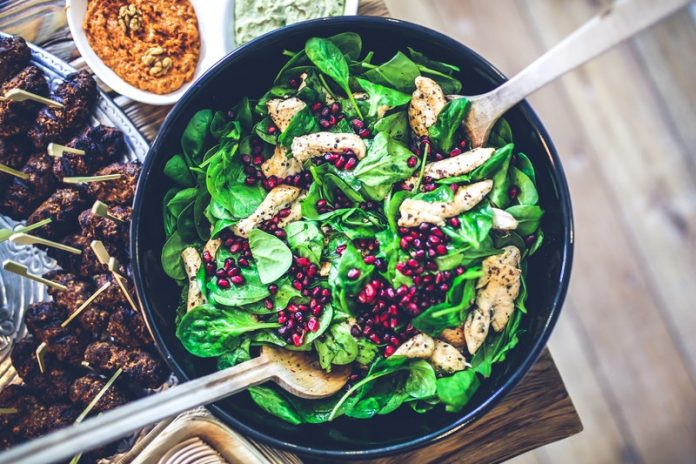 In a new study from Texas A&M University, researchers found that people with type 2 diabetes who follow a strict low carbohydrate diet for six months may experience greater rates of remission compared with other recommended diets without adverse effects.
Type 2 diabetes is the most common form of diabetes worldwide and diet is recognized as an essential part of treatment. But uncertainty remains about which diet to choose and previous studies have reported mixed results.
In the study, the team examined the effectiveness and safety of low carbohydrate diets (LCDs) and very low carbohydrate diets (VLCDs) for people with type 2 diabetes, compared with (mostly low fat) control diets.
Their findings are based on analysis of data from 23 clinical trials involving 1,357 participants.
Low-carb diets were defined as less than 26% daily calories from carbohydrates and very low-carb diets were defined as less than 10% daily calories from carbohydrates for at least 12 weeks in adults (average age 47 to 67 years) with type 2 diabetes.
The researchers found that patients on low-carb diets achieved higher diabetes remission rates at six months compared with patients on control diets, without adverse effects.
low-carb diets also increased weight loss, reduced medication use, and improved body fat (triglyceride) concentrations at six months.
However, most of these benefits diminished at 12 months, a finding consistent with previous reviews, and some evidence showed worsening of quality of life and cholesterol levels at 12 months.
The team says doctor might consider short term LCDs for management of type 2 diabetes, while actively monitoring and adjusting diabetes medication as needed.
If you care about type 2 diabetes, please read studies about this diet may lower diabetes risk by 30% and findings of diabetes may raise risk of this dangerous health issue in older people.
For more information about diabetes treatment and prevention, please see recent studies about people with type 2 diabetes can eat potatoes and results showing the key to treating type 2 diabetes.
The study is published in The BMJ. One author of the study is Joshua Z Goldenberg.
Copyright © 2021 Knowridge Science Report. All rights reserved.