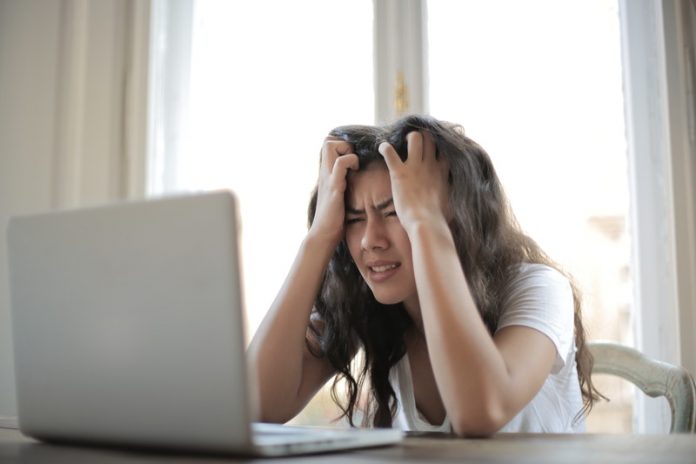 Someone asks you a simple question and you snap. Common tasks, like washing the dishes, feel impossible to accomplish.
Constant virtual meetings on camera leave you feeling drained and make it difficult to concentrate on other duties.
If you've experienced any of those scenarios, or simply a shift in emotional state and decline in performance, mental health experts at The University of Texas Health Science Center at Houston (UTHealth) said you could be experiencing "cognitive dulling."
What is cognitive dulling?
Cognitive dulling is a form of mental fatigue that leads to difficulty concentrating, decreased productivity, and a decline in emotional and mental health, according to Jennifer Bahrman, PhD.
She said it is the result of our bodies being in "survival mode" for the past year during the COVID-19 pandemic and enduring heightened stress levels, changes in routine and environment, and fear of the future.
Cognitive dulling can be caused by:
Social isolation, New routines, Poor boundaries between work and home life, Juggling having children at home while working, Countless decisions about safety – for example, "Should I go to the store or order curbside groceries?",
Video conference meetings – having to constantly focus on the computer screen and what you look like on-screen, Heightened stress levels, Worry about the future, and Emotionally processing loss of life.
What does cognitive dulling affect?
Cognitive dulling can affect performance at work and at home.
It can be difficult to focus for so long and many people feel guilty about not performing at a high level. There's a sense of 'I'm fortunate to have a job, so I need to do my best.'
And with our minds and bodies already going through so much, it can be difficult to manage it all. Mental fatigue can also leak into many other areas of life, including how we spend our free time.
What can I do to combat cognitive dulling?
Self-care, self-care, self-care: Bahrman noted that the term has almost become taboo, but self-care is something everyone needs to strive to do to give themselves a break.
Options include practicing mindful meditation, meal-prepping so you can maintain a good diet, doing a hobby you enjoy, going on a vacation or staycation, taking a bath, playing with your kids or pets, going for a walk, or reading.
Check in with yourself: Bahrman said it is critical to know your limits, and be kind to yourself when you reach them. "It's okay to say no," she said.
Manage stress in one area of your life: "Focusing on one area of your life, like work or a certain relationship, that you can control your stress in, can help you feel empowered," Bahrman said.
Take pressure off perfection: "Don't let perfect be the enemy of good. With so much going on, just do your best and strive for good rather than perfect," Bahrman said.
Reduce the amount of decisions you have to make: For example, to make meal planning easier, prepare enough meals for the week over the weekend, Bahrman said.
Other ideas include planning your outfits out in advance, simplifying your wardrobe so you don't have so much to choose from, and helping your children pick their outfits in advance as well.
Ask for help: Talking to a friend or loved one and seeking help from a professional can improve mental health significantly. "Everyone can benefit from therapy," Bahrman said.
If you care about mental health, please read studies about this therapy could benefit people with depression, chronic pain and findings of this common mental health drug may change the brain negatively.
For more information about mental disease treatment, please see recent studies about an important cause of social anxiety disorder and results of anxiety drugs: What everyone should know.