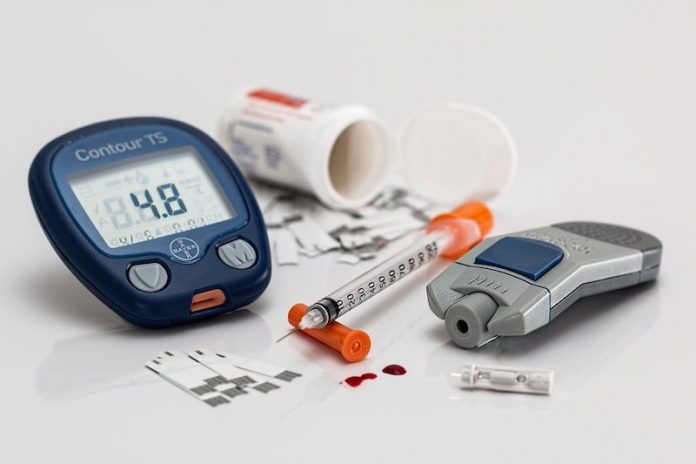 In a new study from the University of North Carolina, researchers found that a widely used diabetes drug, metformin, could fight AIDS-causing retrovirus HIV.
They found that HIV, when it infects immune cells called CD4 T cells, helps fuel its own replication by boosting a key process in the cells' production of chemical energy.
They also found that the diabetes drug metformin inhibits the same process and thereby suppresses HIV replication in these cells.
These findings suggest that metformin and other drugs that reduce T cell metabolism might be useful as adjunct therapies for treating HIV.
About 38 million people around the world are living with HIV infection, according to the World Health Organization.
Doctors currently treat these infections with combinations of antiretroviral drugs to suppress HIV replication.
However, many patients despite this treatment show signs of residual viral replication and immune impairment.
In the study, the team analyzed data from a study of HIV-infected people in Africa and Asia and found that the gene-expression patterns most closely related to poor outcomes among these patients involved an energy-production process.
They then found that drugs and other chemical compounds that inhibit oxidative phosphorylation in CD4 cells can inhibit HIV's ability to replicate in these cells.
One of these drugs is the diabetes drug metformin, which is one of the world's most widely prescribed drugs, is considered safe and well-tolerated, and is also inexpensive.
The team confirmed with further experiments in primary human CD4 cells, and in mice with human CD4 cells, that metformin suppresses HIV replication in these cells.
The researchers also examined a prior study of HIV patients taking antiretroviral therapy to discover that, after six months of treatment, the patients that had type 2 diabetes—many of whom would have been taking metformin—had on average 33% lower levels of HIV.
Those real-world findings are consistent with the idea that metformin has a significant anti-HIV effect.
If you care about diabetes, please read studies about the key to treating type 2 diabetes and findings of this health problem can lead to the leading cause of death in type 2 diabetes
For more information about diabetes treatment and prevention, please see recent studies about this surgery can be a cure for type 2 diabetes and results showing that new drug combo for type 2 diabetes remains effective after 2 years.
The study is published in Nature Immunology. One author of the study is Haitao Guo, Ph.D.
Copyright © 2021 Knowridge Science Report. All rights reserved.