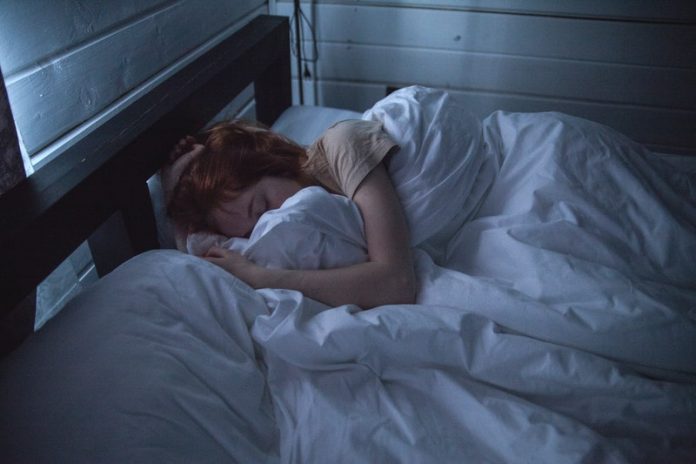 In a new study, researchers have shown how well you sleep and for how long is linked to patients' odds of living with multiple chronic conditions.
They suggest that the promotion of good sleep habits should be given a greater focus in clinical practice and public health.
The research was conducted by a team at the University of Western Ontario.
The team used data from more than 30,000 adults over the age of 45 who were part of the Canadian Longitudinal Study on Aging (CLSA).
The team looked specifically at the occurrence of multimorbidity, which is defined as having two or more chronic conditions diagnosed in a single individual.
The conditions can include relatively common chronic diseases such as diabetes, hypertension, depression and cancer, among others.
The team found a consistent link between instances of multimorbidity and self-reported poor sleep quality and altered sleep duration, which includes both too much and too little sleep.
Specifically, men who were dissatisfied or very dissatisfied with their sleep had a 20% increase in the odds of multimorbidity.
And participants aged 65 to 74 years of age who self-reported dissatisfaction with their sleep quality had a 43% increase in the risk of multimorbidity.
When looking at sleep duration, while the study found a link between multimorbidity and getting too little sleep, the researchers actually found a much stronger link with too much sleep.
Women who self-reported short sleep duration (less than six hours a night) had a 16% increase in the odds of multimorbidity, and those who self-reported long sleep duration (more than eight hours a night) had a 44% increase in the odds of multimorbidity.
Men who self-reported long sleep duration had a 45% increase in the odds of multimorbidity.
This study highlighted an important relationship between self-reported sleep patterns, both duration and satisfaction, and the odds of multimorbidity among older men and women.
The researchers point out in the paper that there is already established evidence showing that lack of sleep has negative effects on the cardio-metabolic, endocrine, immune, and inflammatory systems and that over the past several decades the population has been experiencing the poorer quality of sleep.
One author of the study is Dr. Saverio Stranges, professor and Chair of the Department of Epidemiology and Biostatistics.
The study is published in Sleep Medicine.
Copyright © 2020 Knowridge Science Report. All rights reserved.