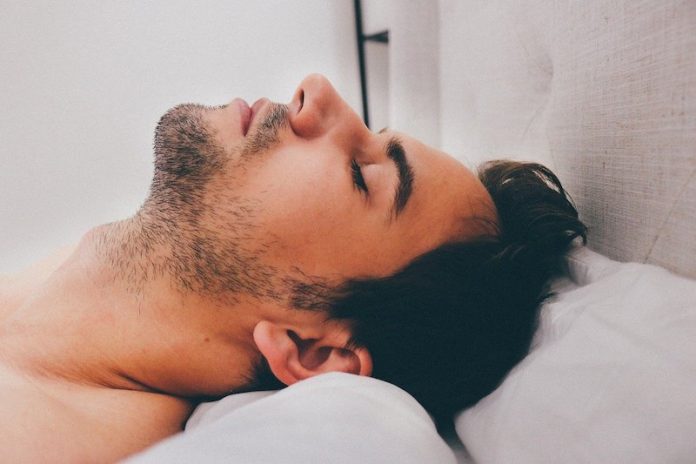 In a new study, researchers found that night time face mask can improve energy levels and vitality in people who suffer from the condition of sleep apnea.
This health condition is associated with snoring and breathing problems at night.
The study was conducted at 11 NHS sleep centers across the UK. it is one of the first to examine the use of the treatment for mild cases of sleep apnea.
The mask—called a CPAP machine—is currently only recommended for people whose sleep apnea is moderate to severe.
The research was led by Imperial College London.
Sleep apnea affects over one billion adults globally and causes the airways to become too narrow during sleep, causing people to briefly stop breathing many times throughout the night.
It can also trigger loud snoring, and cause frequent awakening from sleep, and subsequent daytime sleepiness.
Severe cases of sleep apnea are thought to affect up to 1.5 million in the UK, with some estimates suggesting up to eight million people in the UK may have a mild form of the condition.
One treatment is a mask that fits over the nose or mouth called a continuous positive airway pressure (CPAP) machine, which gently pushes air into the mouth and throat, keeping the airways open.
Although previous trials have found a CPAP machine to improve symptoms of moderate to severe cases of the condition, this is the first large study to find that mild sleep apnea can also be treated with this technology.
In the study, 115 patients were asked to use the CPAP for three months, while 118 received standard care for mild sleep apnea, which includes advice on improving sleep and avoiding anything that can exacerbate the condition, such as drinking alcohol before bed.
The research found that those who used the CPAP machine had an improvement of 10 points on a so-called vitality scale, compared to those who received standard care.
The vitality scale assesses a range of factors such as sleep quality, energy levels, and daytime sleepiness.
The researchers also saw improvements in a number of additional factors among the patients who used the CPAP, including fatigue, depression, and social and emotional functioning.
The researchers say if used correctly, the machines are cost-effective.
The lead author of the study is Mary Morrell, Professor of Sleep and Respiratory Physiology at the National Heart and Lung Institute at Imperial.
The study is published in the journal The Lancet Respiratory Medicine.
Copyright © 2019 Knowridge Science Report. All rights reserved.