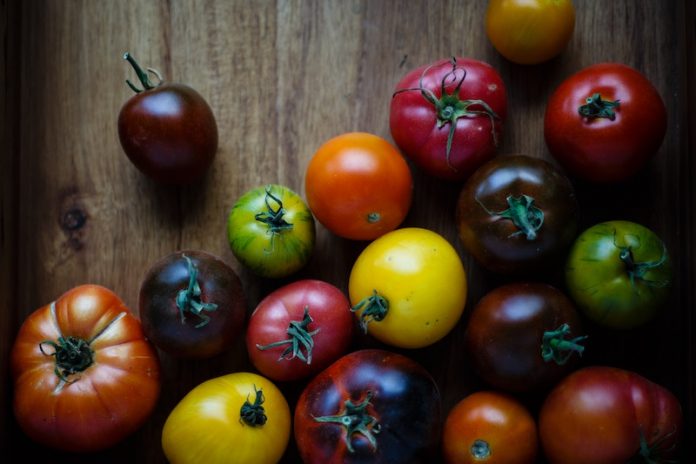 In a new study, researchers found new evidence that natural compounds in fruits and vegetables, known as flavonoids, can help prevent colon cancer.
They suggest that eating fruits and vegetables is more important than ever.
The research was conducted by a team at South Dakota State University.
The Colorectal Cancer Alliance estimates more than 135,000 Americans will be diagnosed with colon or rectal cancer and more than 50,000 patients will die from colon cancers this year.
Furthermore, colon cancer rates among those under 50 years of age have increased by more than 50% since 1994, according to the American Cancer Society.
Though studies conducted during the last 20 years have shown the benefits of fruits and vegetables, scientists have struggled to determine how flavonoids are responsible for cancer prevention.
In the study, the researchers have discovered one of the mechanisms through which flavonoids prevent colorectal cancer.
They found that 2,4,6-trihydroxybenzoic acid, one of the compounds produced when the body metabolizes or breaks down flavonoids, can inhibit cancer cell growth under specific conditions.
They hypothesized that flavonoids decrease colorectal cancer due to the action of the degraded, or broken down, products rather than the parent compounds.
They believe demonstrating 2,4,6-THBA as a protective agent against colon cancer has immense potential health benefits.
The researchers are now identifying the bacteria responsible for degrading flavonoids. That may then lead to developing probiotics that can help prevent colorectal cancer.
Flavonoids are present in red wine in small amounts. A class of flavonoids called anthocyanins, which give color to fruits, such as grapes, blueberries, and blackberries, may provide strong benefits.
The lead author of the study is associate professor Jayarama Gunaje.
The study is published in Cancers.
Copyright © 2019 Knowridge Science Report. All rights reserved.