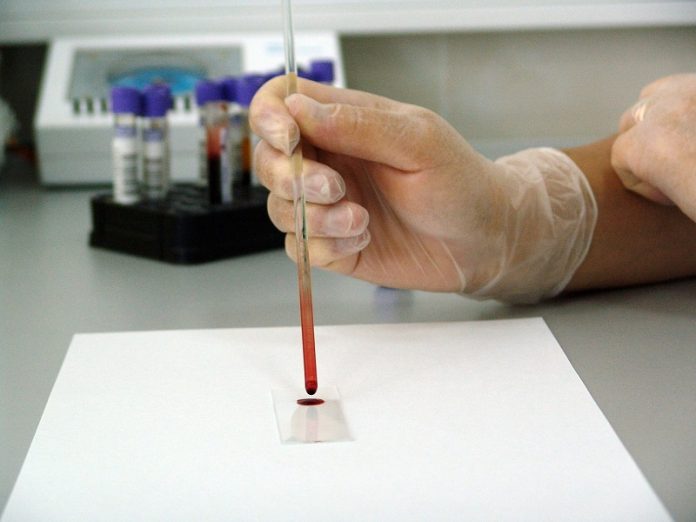 In a new study, researchers have confirmed that a simple blood test could help detect Alzheimer's disease.
The blood test can show whether there is accelerating nerve cell damage in the brain.
The research was conducted by a team from Lund University and Skåne University Hospital.
Previous research has shown that measuring certain substances in the blood that can help indicate damage in the brain.
The method can help detect neurological diseases such as Parkinson's, multiple sclerosis (MS) and Alzheimer's.
One substance that can help detect brain disease is neurofilament light protein (NFL), which leaks into the cerebrospinal fluid and the blood when nerve cells are damaged or die.
Research has shown that NFL level is high among people with neurodegenerative diseases.
In the study, the team analyzed the NFL in blood samples from patients with Alzheimer's disease.
They focused on sporadic Alzheimer's disease, the common form of the disease.
It is one of the most widespread chronic diseases in the world and the most common cause of dementia.
The blood samples were collected from 1,182 patients with cognitive impairment and 401 healthy people.
They found that the NFL concentration in the blood could show if a drug could affect the loss of nerve cells. The concentration increases over time in Alzheimer's disease.
The increasing NFL is in line with the accumulated brain damage.
The team suggests that the blood test is less complicated and takes less time and money compared with standard methods such as MRI or a lumbar puncture.
They also suggest that currently there is no treatment that can reduce the loss of nerve cells in the brain in Alzheimer's.
Although Drugs could mitigate cognitive disorders, they cannot slow the course of the disease.
The NFL method may help show if the drugs patients are using can help reduce the loss of nerve cells, or if another drug should be used.
The new findings may help develop better treatment for Alzheimer's disease.
The leader of the study is Niklas Mattsson, a researcher at Lund University and a physician at Skåne University Hospital.
The study is published in JAMA Neurology.
Copyright © 2019 Knowridge Science Report. All rights reserved.