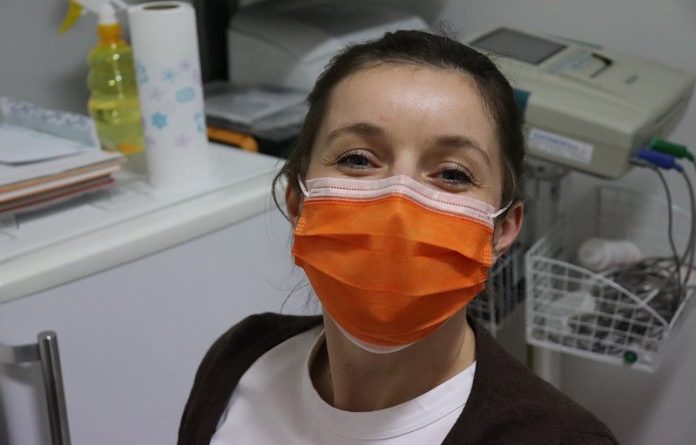 In a study from Penn State, scientists found many Americans know of the potential risks to themselves and their families from infection with COVID-19, but growing numbers say they have returned to living their "normal" pre-pandemic lives.
They found increasing numbers say they personally know someone who has died from COVID-19 and personally know someone who has suffered the lingering effects such as neurological problems and fatigue that are commonly known as "long COVID".
In the survey, the team examined 1,580 U.S. adults. The survey was conducted amid a surge in cases of the coronavirus BA.5 omicron subvariant and spreading cases of monkeypox.
The team found over half of Americans (54%) personally know at least one person who has died of COVID-19. Nearly 1 in 3 (31%) know someone who has experienced long COVID.
Most of the public knows someone who has tested positive for COVID-19 despite being fully vaccinated—or being fully vaccinated and boosted.
A majority of Americans (54%) say they rarely or never wear a mask indoors when with people from outside their household—more than double the proportion in January.
4 in 10 (41%) say they have already returned to their "normal, pre-COVID-19 life"—up from 16% in January.
The researchers say that after more than two years of experience with COVID-19 and its effects, the public is largely aware of the nature and risks of infection.
A consistent percentage does not believe a pre-COVID normal will ever be restored.
But a growing number have returned to their pre-COVID life. One can only hope that those in each group have accurately calculated the risks and benefits that their decision entails.
The team also found over half of those surveyed (54%) say they tested positive for COVID-19 or were "pretty sure they had it" at some point since the first April 2021 wave of the survey, and 17% of those individuals, about 9% of the overall adult population, report having had it more than once.
Nearly 4 in 5 (78%) Americans report being fully vaccinated against COVID-19, an increase from November 2021 (74%).
Fully vaccinated means having had at least two doses of the Pfizer-BioNTech or Moderna vaccines or one dose of the Johnson & Johnson vaccine.
Among the vaccinated, 77% have received a booster shot. In other words, 59% of U.S. adults overall say they're fully vaccinated against COVID-19 and have received a booster.
Most of those (65%) who report being boosted have received one booster shot, while 35% have received two boosters.
In July, fewer people were worried that the health of family members will be seriously affected by COVID-19 than in January 2022.
People are even less worried about the effect on their own health if they contract COVID-19 than they are about their families health.
And fewer people think hospitalization will be needed for unvaccinated individuals who contract COVID than previously.
If you care about COVID, please read studies about drug duo that may cure COVID-19 together, and this common high blood pressure drug may prevent COVID-19 complications.
For more information about COVID, please see recent studies about the cause of long COVID-19 symptoms, and results showing the new antiviral drugs to treat COVID-19, flu, other viral infection.
The study was conducted by Kathleen Hall Jamieson et al.
Copyright © 2022 Knowridge Science Report. All rights reserved.