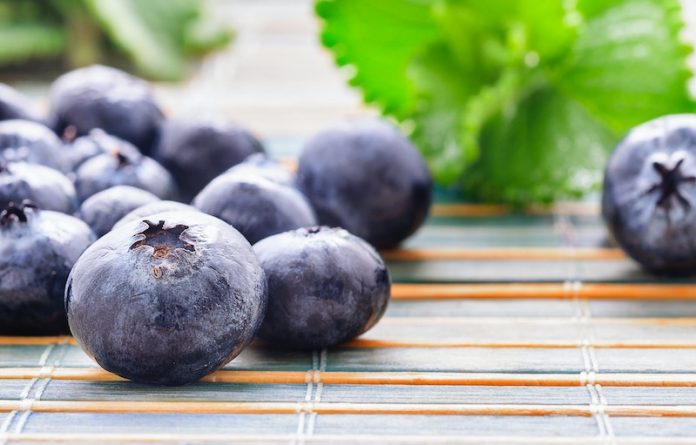 In a study from the University of Würzburg, scientists found extracts from blueberries and blackcurrants prevent infection by measles and herpes viruses in cell cultures.
For a long time, certain plant extracts and natural substances have been considered to strengthen the immune system or even promote healing in various diseases. These also include diseases caused by viruses.
In the study, the team infected cells with different viruses and they analyzed whether certain plant extracts inhibit viruses.
The study used herpes and measles viruses modified in a way that infected cells fluoresce green. Substances inhibiting infection by viruses thus caused fewer cells to glow green under UV light.
In the antiviral experiments, nine active ingredient candidates were added to the cell systems and the effect on the infection process was examined.
The team found that a mixture of extracts of blackcurrants and blueberries with a high anthocyanin content (Healthberry 865) and the corresponding extracts have antiviral properties against measles and herpes viruses.
The data also show that natural substances can complement conventional antiviral therapies.
"Overall, the study has shown very interesting results on the efficacy of plant extracts on viruses.
Thus, vaccination would be possible in addition to preventive treatment, should it be possible to develop a therapeutic agent based on the plant constituents.
By identifying the active ingredients in the extracts, we have succeeded in taking the first step in this direction.
If you care about diet, please read studies about snack food that could harm your heart rhythm, and this common food oil in the U.S. could change genes in the brain.
For more information about nutrition, please see recent studies about natural food supplements that could relieve anxiety, and results showing vitamin D deficiency linked to severe COVID-19 and death.
The study was conducted by Dr. Maria Steinke et al and published in BMC Complementary Medicine and Therapies.
Copyright © 2022 Knowridge Science Report. All rights reserved.