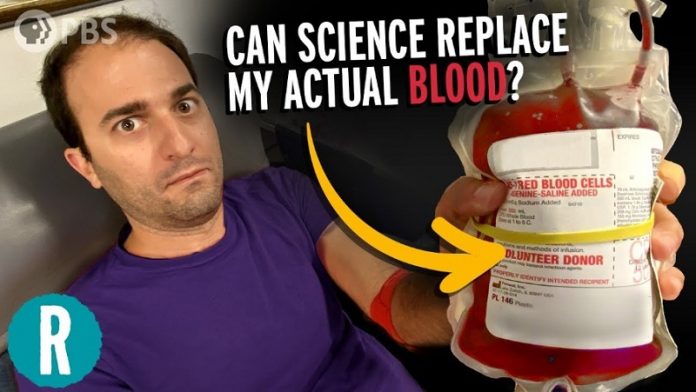 Blood from a lamb, into a human – this sounds like a horror movie, but it's actually the first recorded blood transfusion… four hundred years ago.
Millions of liters of blood are donated around the world every year, but there's still not enough for everyone who needs it.
Chemists have been trying to make synthetic, transfusable blood for a century.
In this video we dive into their odyssey and figure out how close we are to the Holy Grail of transfusion medicine.
Reactions is a video series produced by the American Chemical Society and PBS Digital Studios.
The American Chemical Society (ACS) is a nonprofit organization chartered by the U.S. Congress.
ACS' mission is to advance the broader chemistry enterprise and its practitioners for the benefit of Earth and all its people.
The Society is a global leader in promoting excellence in science education and providing access to chemistry-related information and research through its multiple research solutions, peer-reviewed journals, scientific conferences, eBooks and weekly news periodical Chemical & Engineering News.
ACS journals are among the most cited, most trusted and most read within the scientific literature; however, ACS itself does not conduct chemical research.
ACS' main offices are in Washington, D.C., and Columbus, Ohio.