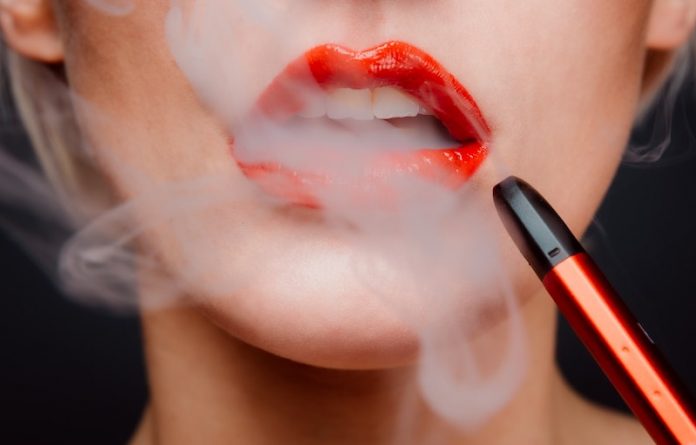 Scientists from the University of Louisville found people who reported smoking or vaping prior to their hospitalization for COVID-19 were more likely to experience severe complications, including death, from infections.
The research is published in PLOS ONE and was conducted by Aruni Bhatnagar et al.
In the study, researchers examined data on people over 18 years of age who were hospitalized with COVID-19 in 107 registry-participating hospitals across the nation between January 2020 to March 2021.
For the analysis, records were selected for 4,086 people with a 1:2 ratio of people who smoked (1,362) to people who did not smoke (2,724).
The team found smoking or vaping are linked to more severe COVID-19 independent of age, sex, race or medical history:
People who reported smoking were 45% more likely to die and 39% more likely to receive mechanical ventilation when compared with those who did not smoke.
Although the excessive risk due to smoking was independent of medical history and medication use, smoking was a stronger risk factor for death in people between 18-59 years of age and those who were white or had obesity.
The team says in general, people who smoke or vape tend to have a higher prevalence of other health conditions and risk factors that could play a role in how they are impacted by COVID-19.
But the robust and strong increase in the risk of severe COVID-19, independent of medical history and medication use and particularly among young people, underscores the urgent need for extensive public health interventions such as anti-smoking campaigns and increased access to cessation therapy, especially in the age of COVID.
These findings provide the clearest evidence to date that people who smoke or vape have a higher risk of developing severe COVID-19 and dying as a result of SARS-CoV-2 infection.
If you care about COVID, please read studies about the key to stopping indoor COVID virus spread, and herb rosemary could help fight COVID-19.
For more information about Covid, please see recent studies that shark stuff could fight COVID-19 virus, and results showing green tea offers new hope to beat COVID-19.
Copyright © 2022 Knowridge Science Report. All rights reserved.