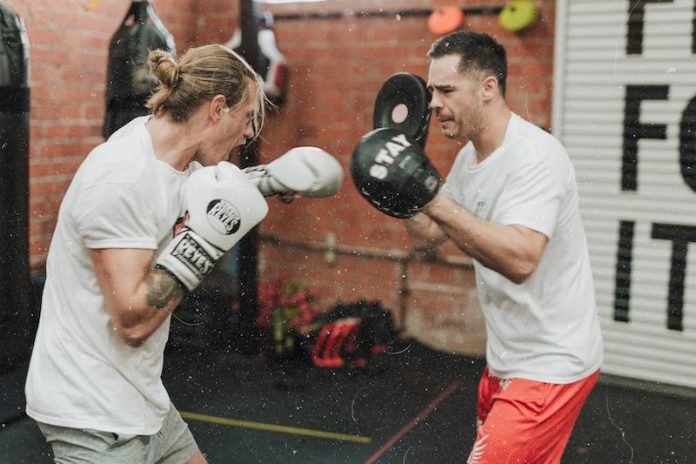 Scientists from Rush Medical College found that a three-month community-based boxing program significantly eased both motor and non-motor symptoms in adults with early Parkinson's disease.
The research was presented at the 2022 American Academy of Neurology Annual Meeting and was conducted by Roshni Pate et al.
Researchers are looking to the boxing ring for new options in the fight against Parkinson's disease symptoms.
In the study, the team followed 14 participants who completed the program, which had been specially modified for people with stage two Parkinson's disease, at Gregory Boxing and Muay Thai in Des Plaines, Illinois.
Stage two Parkinson's is the second of five stages of Parkinson's, marked by motor symptoms like tremors, rigidity, walking problems, and poor posture affecting both sides of the body.
The team evaluated patients' Parkinson's symptoms both before and after the program.
They focused on the patients' motor symptoms as well as non-motor symptoms, including problems like depression, anxiety, sleep problems, pain, apathy, and memory problems.
The team found strong decreases in the total score for motor symptoms, as well as several non-motor symptoms, including depression, anxiety, sleep, and pain.
The team says Parkinson's disease is characterized by motor features, and that's what people think about when they think about Parkinson's disease.
But non-motor features can be just as or even more debilitating than the motor symptoms, and they can be harder to treat.
Boxing may be a good exercise choice for people with Parkinson's disease due to its range of exercise types, including cardiovascular and aerobic exercise, balance, footwork, hand-eye coordination, and strength training.
If you care about Parkinson's disease, please read studies about foods that may reduce death risk in Parkinson's disease, and new drugs show promise in slowing down Parkinson's disease.
For more information about brain health, please see recent studies that common high blood pressure drugs may prevent Parkinson's, dementia, and results showing people with Parkinson's may benefit from 7 walking strategies.
Copyright © 2022 Knowridge Science Report. All rights reserved.