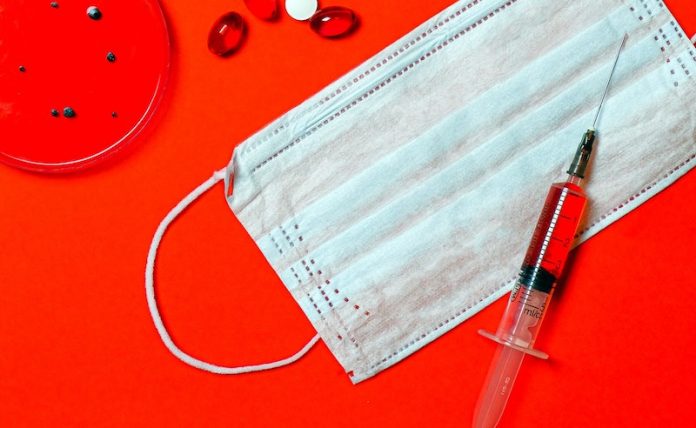 Scientists from Mayo Clinic found that treatment with one of three anti-spike neutralizing monoclonal antibodies for mild to moderate symptoms led to low rates of severe disease, hospitalization, ICU admission and mortality in COVID-19.
The research is published in Mayo Clinic Proceedings and was conducted by Raymund Razonable et al.
In the study, the team examined 10,775 high-risk adult patients during the COVID-19 delta variant surge in late 2021.
Among patients treated from Aug. 1 to Dec. 1, 2021, who received bamlanivimab/etesevimab, casirivimab/imdevimab or sotrovimab, 287 patients, or 2.7%, developed severe disease that led to hospitalization, oxygen supplementation or death within 30 days of treatment.
The rates of severe disease were 1.2% for patients treated with bamlanivimab/etesevimab, 1.6% for patients with sotrovimab, and 2.9% for casirivimab-imdevimab.
The team says the slightly higher rate of severe outcomes among patients treated with casirivimab/imdevimab may be related to a much lower COVID-19 vaccination rate in that group of patients.
Data show that unvaccinated patients are at higher risk of serious disease. ICU admission was comparable among patients treated with the three anti-spike monoclonal antibody products.
The team says anti-spike neutralizing monoclonal antibodies are effective in reducing the risk of hospitalization and severe disease due to COVID-19.
The improved clinical outcomes are shown for all three monoclonal antibodies that were used during the delta surge. That surge has passed, and we're now dealing with omicron and its variants.
But the lessons learned from the delta experience are still true: Diagnose early, treat early with monoclonal antibodies, and the risk of severe disease will be reduced.
The delta COVID-19 variant is nearly twice as contagious as earlier variants and may cause more severe illness. The greatest risk of transmission is among people who are unvaccinated.
People who are fully vaccinated still can be infected and spread the virus to others, though it appears that vaccinated people spread COVID-19 for a shorter period than unvaccinated people do.
If you care about COVID, please read studies about why smokers have a lower risk of COVID-19, and aspirin, common anti-inflammatory drugs may prevent COVID-19 deaths.
For more information about COVID, please see recent studies about the cause of deadly organ damage in COVID-19, and results showing this drug duo could treat COVID-19 effectively.
Copyright © 2022 Knowridge Science Report. All rights reserved.