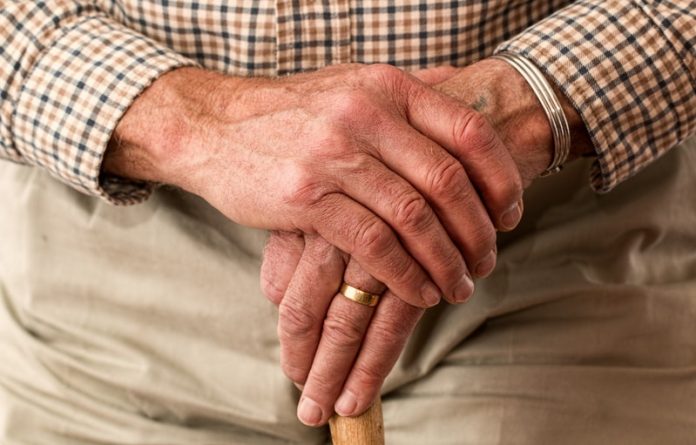 Scientists from Dalhousie University found that reducing frailty in older adults could be an effective strategy to prevent dementia.
They found that frailty was a strong risk factor for dementia, even among people who are at high genetic risk for dementia, and that it might be modified through a healthy lifestyle.
The research is published in the Journal of Neurology, Neurosurgery, and Psychiatry and was conducted by Dr. David Ward et al.
In the study, the team worked with data from more than 196,000 adults aged over 60 in the UK Biobank.
They calculated participants' genetic risk and used a previously-developed score for frailty, which reflects the accumulation of age-related symptoms, signs, disabilities, and diseases.
They analyzed this alongside a score on healthy lifestyle behaviors, and who went on to develop dementia.
The team found over the 10-year UK Biobank study period; dementia was detected via hospital admission records in 1,762 of the participants.
And these people were much more likely to have a high degree of frailty before their diagnosis compared with those who did not develop dementia.
Even in those at the highest genetic risk of dementia, the researchers found that risk was lowest in people who were fit, and highest in people who were in poor health, which was measured as a high degree of frailty.
However, the combination of high genetic risk and high frailty was found to be particularly detrimental, with participants at six times greater risk of dementia than participants without either risk factor.
Compared with study participants with a low degree of frailty, the risk of dementia was more than 2.5 times higher (268 percent) among study participants who had a high degree of frailty—even after controlling for numerous genetic determinants of dementia.
The team says the risk of dementia reflects genetic, neuropathological, lifestyle, and general health factors that in turn give rise to a range of abnormalities in the brain.
People who reported more engagement in healthy lifestyle behaviors were less likely to develop dementia, partly because they had a lower degree of frailty.
If you care about dementia, please read studies about how to effectively reduce your dementia risk, and this existing drug may help treat dementia.
For more information about brain health, please see recent studies that smoking harms your brain health, and results showing vitamin B may prevent brain loss.
Copyright © 2022 Knowridge Science Report. All rights reserved.