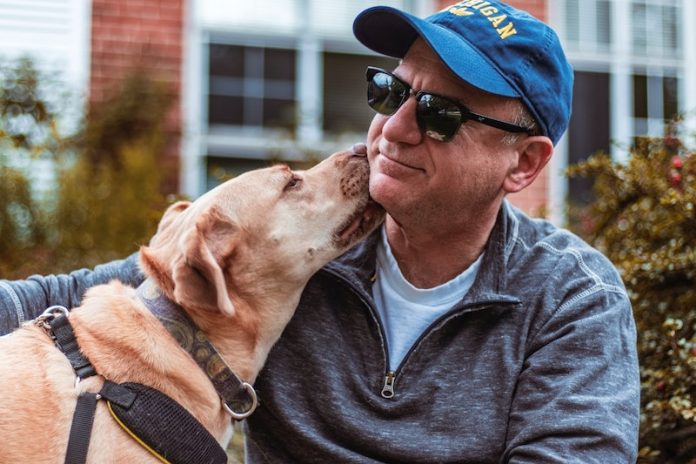 Scientists from Edge Hill University found that animal ownership has multiple benefits for adults diagnosed with autism.
They found that not only do people with autism get many mental health benefits from animals, lifting mood and even helping some to recover from meltdowns, but some reported longer-term improvements in managing mood and socializing.
The research is published in the Journal of Autism and Developmental Disorders and was conducted by Dr. Liam Cross et al.
In the study, the team looked at how pet ownership relates to mental health and quality of life for people with autism.
They looked at loneliness, social isolation, social anxiety, social support, and overall satisfaction with life.
The team says pet ownership led to a higher quality of life, less anxiety, and a wide range of other benefits.
And it didn't matter what kind of pets people owned, dogs, cats, rats, and even fish all had similar effects.
Almost every participant in the study highlighted a close bond with their pets that went hand in hand with improvements in overall quality of life.
The study also revealed some of the barriers that mean people with autism are less likely to own animals, such as unsuitable housing or irregular income, despite the numerous benefits they bring.
The team says the main takeaway is that despite worries that they can't look after animals, people diagnosed with autism are more than capable of looking after animals and can see huge benefits from doing so.
Several participants suggested that with just a little bit of support these barriers could be overcome.
Ideas included mentoring on how to care for pets or the creation of social groups centered around pet ownership.
This would allow for the monitoring of the well-being of both pet and owner while still providing all of the same mental health benefits.
If you care about autism, please read studies about screen time linked to autism in boys, and cats may help decrease anxiety for kids with autism.
For more information about health, please see recent studies about how to eat your way to a healthy brain, and results showing how to prevent brain aging effectively.
Copyright © 2022 Knowridge Science Report. All rights reserved.