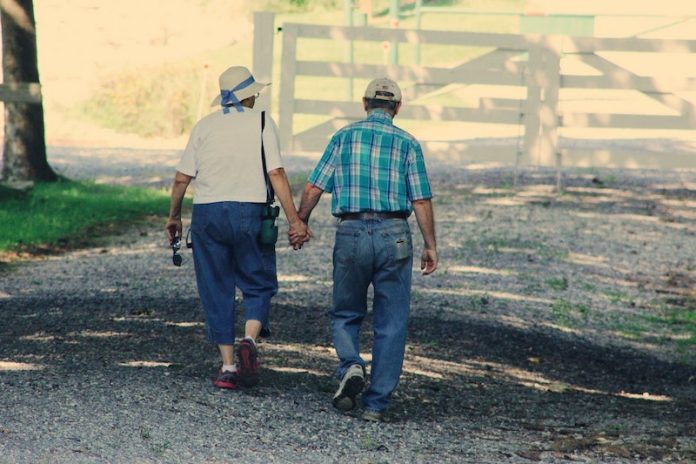 Scientists from the University of Cincinnati found the omicron wave of the COVID-19 pandemic in late 2021 and early 2022 spread like a grass fire in America's densely populated cities but led to higher rates of death in rural counties where vaccinations are lagging.
The findings revealed striking disparities in health care between urban and rural America.
The research is published in Frontiers in Medicine and was conducted by Neil MacKinnon et al.
The United States was hit by the fourth and most severe wave of the COVID-19 pandemic through a variant known as omicron that infected even many of those who were vaccinated.
Researchers relied on data from 2,417 counties to track the incidence of cases and the mortality rate per 100,000 people between Dec. 1, 2021, and Jan. 31, 2022.
They found that counties with vaccination rates of less than 40% had far higher mortality rates than counties with vaccination rates of 60% or more.
The study recommended that health policymakers continue to make vaccination coverage a priority.
The epicenter of the omicron wave was concentrated in densely populated, urban counties.
But while cases exploded, infections did not lead to the same dire rate of deaths and hospitalizations as previous variants like the Delta.
Despite the lower overall mortality rate among infected patients from omicron compared to earlier variants, unvaccinated people were more than twice as likely to die from COVID-19 as vaccinated patients.
Researchers concluded that vaccines make a huge difference in patient outcomes despite the high number of breakthrough cases of omicron among vaccinated patients.
As a result, low-vaccination parts of the country, which are mostly rural, continue to bear the highest health burden from the pandemic.
And researchers worry that rural America will face a disproportionate long-term impact from chronic or lingering symptoms known as long COVID-19.
Meanwhile, the ability to track the disease has diminished as fewer people report new cases, which makes it harder for communities to assess their daily risk.
Rural populations are older, which also makes them more vulnerable to COVID-19-related hospitalization and death.
Rural America also has fewer doctors and less access to intensive care or ventilators, which are needed to treat complications from COVID-19 infections.
Researchers say vaccination remains paramount to protect people as the pandemic persists.
Now that people know about these problems, they can take action to fix them and promote more access to health care in those vulnerable counties.
If you care about COVID, please read studies about a new drug that could prevent COVID-19, and scientists find antibodies that can neutralize Omicron.
For more information about COVID, please see recent studies that CBD from cannabis may inhibit COVID-19 infection, and results showing this drug treatment may prevent COVID death and lung damage.
Copyright © 2022 Knowridge Science Report. All rights reserved.