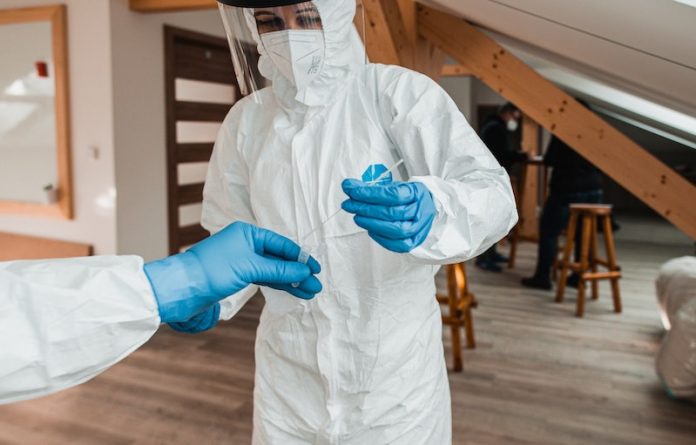 Scientists from Georgia State University found that the alpha, beta and delta variants of SARS-CoV-2 were much more fatal than the original strain of the virus that causes COVID-19.
However, they also found that the omicron variant, despite having more mutations, led to less severe disease with half as many deaths and longer survival time.
The research is published in Viruses and was conducted by Mukesh Kumar et al.
In the study, researchers looked at how variants acted in mouse models, examining the effects of the original strain compared to alpha, beta, delta and omicron variants.
They found that infection with the alpha, beta and delta strains led to higher virus levels in lungs and brains, big loss of body weight, more inflammation and a 100 percent mortality rate.
The omicron variant was much milder with lower virus levels, less lung inflammation, lower rates of weight loss and a 50 percent mortality rate.
This was despite the omicron variant having more mutations that allow it to bind with angiotensin-converting enzyme 2, also known as the ACE2 "receptor," which is a protein the virus binds with so it can infect cells.
The team says in mice, omicron was much less efficient than the other variants, despite carrying the highest number of mutations.
That tracks along with epidemiological data that suggests that the omicron virus causes less severe pathology in humans than previous ancestral strains.
Most studies done in mouse models have been with the original virus strain first identified in Wuhan, China, which has been helpful but not informative in our current variant reality.
These insights into the pathogenesis of the earlier and currently circulating variants help in understanding the pathogenesis of emerging COVID-19 variants.
If you care about COVID, please read studies about why COVID-19 can trigger severe disease and death, and this inexpensive heart drug can help treat severe COVID-19.
For more information about COVID, please see recent studies about a new way to prevent many COVID-19 variants, and results showing what's the differences and similarities between the flu and COVID-19.
Copyright © 2022 Knowridge Science Report. All rights reserved.