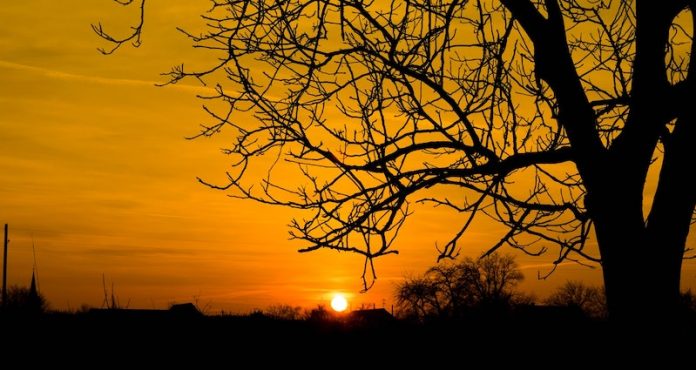 Scientists from the University of Toronto found warmer than usual summer nights appear to lead to an increase in cardiovascular deaths in men aged in their early 60s but not women.
The research is published in BMJ Open and was conducted by John S. Floras et al.
Previous studies have focused on the potential for warm spells of weather during the summer that involve extreme or sustained periods of high temperatures to coincide with surges in deaths and hospitalizations due to heart conditions.
In the study, the team examined any possible link between summer high temperatures at night and increased heart disease deaths amongst people aged 60 and 69 years.
They studied data from the Office for National Statistics on adult deaths attributed to heart disease for the months of June and July in every year between 2001 and 2015 in England and Wales.
They also gathered corresponding information from official U.S. data for King County, Washington, a similarly sea-facing region, at parallel latitude to England and Wales.
The team found that between 2001 and 2015, there were 39,912 heart disease deaths (68.9% men) recorded in England and Wales and 488 deaths in King County.
In England and Wales, after allowing for certain variables, a 1°C rise in the usual summer nighttime temperature was associated with a 3.1% increase in the risk of heart disease mortality among men aged 60–64, but not older men or women age groups.
In King County, a 1°C rise was associated with a 4.8% increased risk of heart disease mortality among those aged 65 and under, but not in older men.
Over the 15-year time period observed, heart disease rates overall declined substantially in both regions annually and notably over the summer months, in line with greater population uptake of effective primary and secondary preventive therapies over time.
Nevertheless, a considerable residual risk persisted, and in England and Wales, event rates remained more than 50% higher in adults aged 65–69 than in those aged 60–64 years.
This was worrying because, in recent years, populous regions such as the ones studied had experienced a rise in night-time rather than daytime summer heat intensity.
The team says the present findings should stimulate similar research of exposure and event rates in other mid-latitude to high-latitude regions.
Sign up for our newsletter for more information about this topic.
If you care about heart health, please read studies that common high blood pressure drugs may increase risk of this heart disease, and how to control your cholesterol effectively to prevent heart attacks and strokes.
For more information about heart health, please see recent studies about food that could strongly increase heart disease risk, and results showing these 2 dietary supplements may prevent heart disease, stroke.
Copyright © 2022 Knowridge Science Report. All rights reserved.