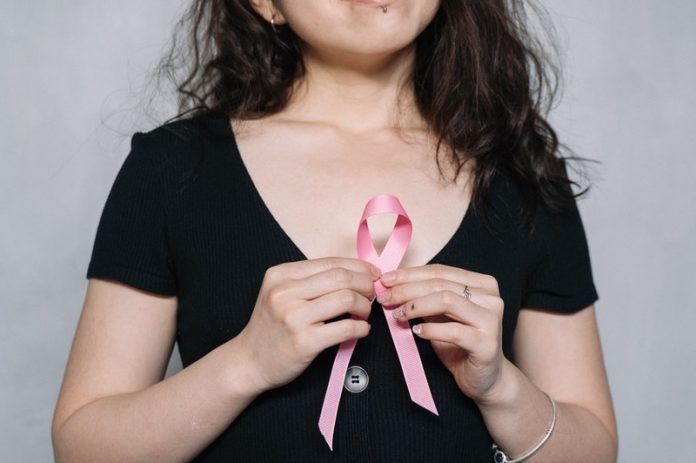 In a new study from Duke University, researchers found about one in seven breast cancers detected by mammogram screening in the United States are over-diagnosed.
Over-diagnosis, the detection of cancer with mammography that would not become clinically evident in the woman's remaining lifetime, can lead to unnecessary treatments and stress.
The findings in should inform decision-making about mammography screening for women aged 50 and older. With some exceptions, health guidelines generally recommend that women over the age of 50 receive a mammogram screening every two years.
While mammography has been a key reason that breast cancer death rates have declined over the past three decades, over-diagnosis remains a downside.
In the study, the team wanted to clarify the risk of breast cancer over-diagnosis using contemporary screening technology in the US.
They used the real-life screening and diagnosis histories of women undergoing mammography screening to learn about the incidence of preclinical cancers.
They also assessed the tumor latency period, which is the time that it takes for preclinical cancer to develop signs and symptoms if it isn't found by screening (that is the time from preclinical onset to clinical detection).
In a second step, they performed computer simulations that combined estimates of cancer incidence and tumor latency together with life tables for mortality by other causes and predicted the extent of over-diagnosis.
The team applied those techniques to a dataset that included nearly 36,000 women, 82,677 mammograms, and 718 breast cancer diagnoses.
They found that 4.5% of all preclinical cancers were estimated to be non-progressive.
Among cancers detected by with biennial screening from age 50 to 74, 15.4% were estimated to be over-diagnosed, with 6.1% due to detecting slow-growing preclinical cancers and 9.3% due to detecting progressive preclinical cancers in women who would have died from a cause unrelated to breast cancer.
While the results confirm that breast cancer over-diagnosis is real, they also reassure that it is not as alarmingly frequent as some studies have suggested.
If you care about breast cancer, please read studies about walnut that may change genes in breast cancer and improve survival, and findings of a new way to detect breast cancer more accurately.
For more information about breast cancer treatment and prevention, please see recent studies about how diet could influence spread of breast cancer and results showing this drug may fight hard-to-treat breast cancers.
The study is published in the Annals of Internal Medicine and was conducted by Marc Ryser et al.
Copyright © 2022 Knowridge Science Report. All rights reserved.