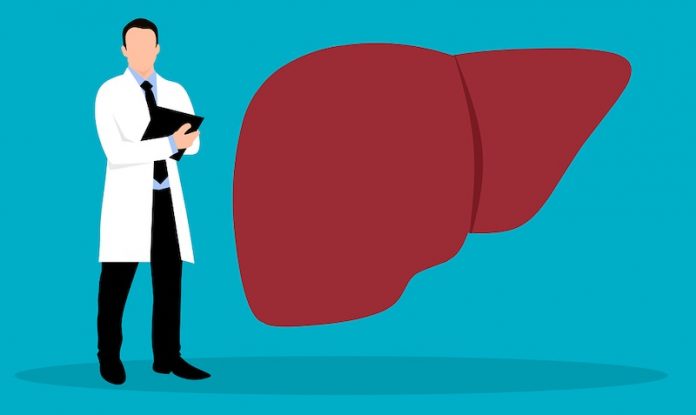 A new study from Osaka City University Hospital found liver disease was negatively impacted by lifestyle changes during the first year of the pandemic.
The study is published in Liver International and was conducted by Hideki Fujii et al.
In the study, the team used health checkup data of 973 participants between 2018 and 2020.
They analyzed the lifestyle habits of the 22 patients who developed MAFLD between July 2018 and December 2019, which included alcohol intake, exercise, sleep duration, meals per day, and late-night meals.
The team found that new diagnoses of metabolic dysfunction-associated fatty liver disease (MAFLD) rose from 22 before the COVID pandemic to 44 during the pandemic.
They found the proportion of late-night meals as much higher, marking this as an independent predictor of developing MAFLD.
Between December 2019 and December 2020, in the additional 44 patients who developed MAFLD, researchers found a jump in alcohol intake mainly among patients less than 60 years of age.
Also, the proportion of smokers and those who ate 2 meals a day instead of 3 were higher in those who developed MAFLD during the pandemic.
Sign up for our newsletter for more information about this topic.
As the pandemic continues into 2022, these results are ever more relevant for patient lifestyle counseling to prevent the increasing number of individuals with MAFLD.
Recent studies have found why smokers have a lower risk of COVID-19, and that vitamin D can be an inexpensive COVID-19 treatment, which are highly relevant to the current study.
Recent research has found new better ways to treat liver diseases.
In a recent study from the University of Michigan, researchers found a new potential therapy for fatty liver disease.
In 2002, the team found that patients with severe lipodystrophy lack leptin, a hormone that helps curb appetite and control weight gain.
Lipodystrophy is a health problem where there is an abnormal distribution of fat in the body.
When given leptin as a supplement, the patient's serious metabolic abnormalities like NASH improved strongly
In that study, they found that patients with NASH and relatively low leptin levels can mobilize the extra fat in their liver, out of their liver, and help reverse their condition by undergoing leptin therapy.
The team tested the effect of leptin in both those with familial partial lipodystrophy and those that just present with NASH.
The trials consisted of male patients because 35-40% of the men that had leptin levels measured had levels less than the twenty-fifth percentile of their body weight, making them ideal study candidates.
Both groups were found to have reduced fat in the liver and lower NASH scores after 12 months of leptin therapy. The patients also had improved insulin sensitivity and body weight.
The findings are only applicable to leptin, but the team thinks other molecules or treatments that activate leptin in the body could be of focus in future studies in an attempt to widen the therapeutic window for these patients.
After obesity is established, there's little gain by giving someone leptin.
However, a patient in the early overweight state may get value from undergoing leptin therapy, inspiring the research team to study leptin as a preventive weight control option in those at risk of crossing the obesity threshold and developing more fat in the liver.
If you care about liver health, please read studies about drug that may reduce obesity, fatty liver, improve heart function, and common vegetables that can fight fatty liver disease.
For more information about liver health, please see recent studies about how to fight against fatty liver, and results showing this natural compound in vegetables can protect your liver health.
Copyright © 2022 Knowridge Science Report. All rights reserved.