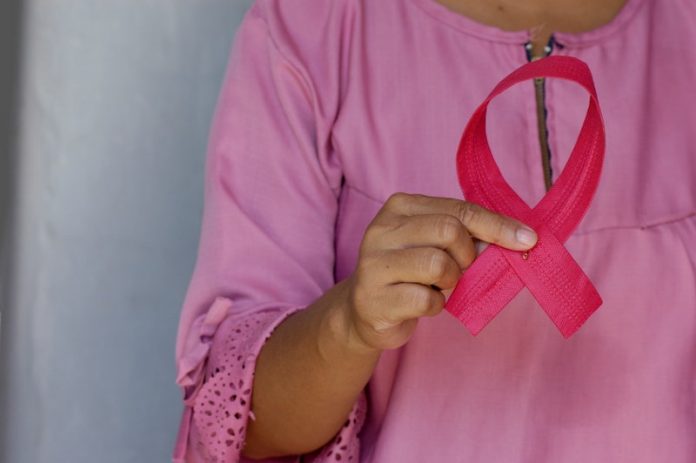 In a new study from Weill Cornell Medicine, researchers found depleting copper levels may reduce the production of energy that cancer cells need to travel and establish themselves in other parts of the body by a process referred to as metastasis.
The discovery shows the underlying mechanisms of how copper depletion may help reduce metastasis in breast cancer.
One of the defining features of triple-negative breast cancer (TNBC) is that it's a highly aggressive, difficult-to-treat form of the disease, with a high rate of metastatic recurrence and few treatment options.
Even after surgery and other treatment, the rates of recurrence are high, which tends to happen early on. As a result, better treatments that focus specifically on this type of cancer are needed.
In a series of studies from 2013 to 2021, the researchers showed that when patients who had high-risk TNBC were treated with a drug that lowers the levels of copper in their bodies, it prolonged the period of time before their cancer recurred and spread or metastasized.
In the current study, the team showed that metastatic cancer cells in TNBC had high levels of intracellular copper compared to non-metastatic cells.
The researchers used a drug called tetrathiomolybdate (TM), which is being developed to treat a copper-storage disorder called Wilson's disease.
In mouse models of TNBC, they found that when they depleted the levels of copper in the body, the primary tumors continued growing while cancer's ability to metastasize was greatly reduced.
A closer look at the cancer cells treated with TM found that these cells changed their metabolism in a way that made it harder for them to generate energy.
The team will use this information to plan a large clinical trial in breast cancer.
The trial, which will be a phase II trial enrolling 177 patients, will look at the use of TM as an adjuvant treatment (one given after other treatment is completed) to reduce the risk of cancer coming back in patients with TNBC.
If you care about breast cancer risk, please read studies about diabetes drug that may help treat aggressive breast cancer, and findings that healthy levels of vitamin D may boost breast cancer outcomes.
For more information about health, please see recent studies about when you eat your meals may help reduce breast cancer risk, and results showing that widely used blood pressure drugs may increase death risk in breast cancer.
The study is published in Nature Communications. One author of the study is Divya Ramchandani.
Copyright © 2021 Knowridge Science Report. All rights reserved.