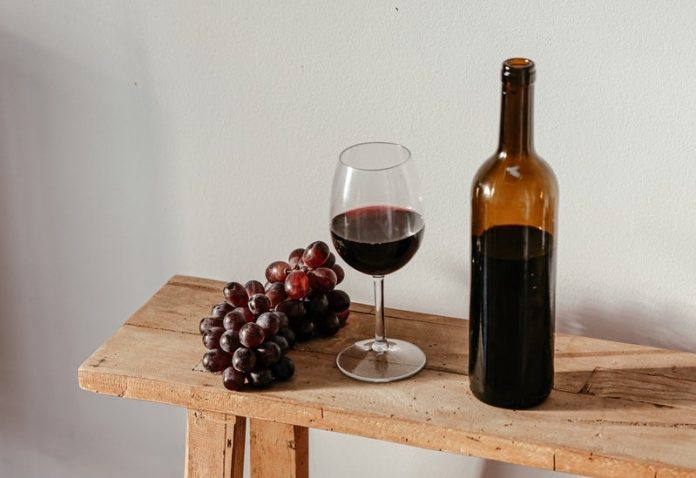 Pomace—the mashed, leftover pulp from red grapes in the early process of making wine—is considered a byproduct rubbish.
But in a new study from Cornell University, researchers found how the viticultural trash could be a nutritive treasure.
They showed that two stilbenes—beneficial molecular compounds found in plants—can affect the human intestines and the stomach's microbiome in a healthy way.
The finding may play a role in reducing the risks from cardiovascular disease and diabetes.
In the study, the team screened red grape varieties typically found in the Finger Lakes Region of New York, where a robust winery economy exists.
The team used Vitis vinifera (wine grapes), Vitis labruscana (Concord grapes) and an interspecific hybrid to associate the findings with practical dietary health benefits of grape and grape product consumption.
By using a chicken model, the scientists were able to determine the nutritional benefits of the stilbenes, resveratrol and pterostilbene. They confirmed positive, nutritional effects on the intestinal microbiome and small intestine.
The team says this byproduct of making wine has important potential.
If people can use the pomace to either extract key compounds or use them as a dietary ingredient to fold into food, then grape pomace can be a very sustainable source of nutritional compounds with demonstrated health benefits.
If you care about gut health, please read studies about your vitamin D level may affect your gut health and findings of a big cause of leaky gut, fatty liver disease.
For more information about gut diseases, please see recent studies about this gut problem may double your dementia risk and results showing that this popular weight loss diet linked to higher heart disease risk, worse gut health.
The study is published in Nutrients. One author of the study is Elad Tako.
Copyright © 2021 Knowridge Science Report. All rights reserved.