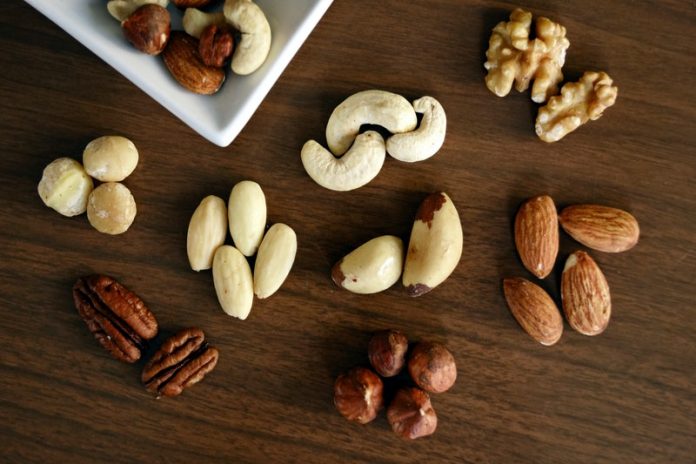 In a new study from Tehran University of Medical Sciences, researchers found a high intake of alpha-linolenic acid (ALA)—found mainly in nuts, seeds, and plant oils—is linked to a lower risk of death from all causes, and specifically from diseases of the heart and blood vessels.
They found higher ALA intake was linked to a slightly higher risk of death from cancer, but the more further studies are needed to confirm this.
Alpha-linolenic acid (ALA) is a type of omega-3 polyunsaturated fatty acid found in plants, such as soybean, nuts, canola oils and flaxseed.
Previous studies have shown that a high ALA intake is linked to a lower risk of fatal coronary heart disease, but findings from other studies on ALA and the risk of death have been inconclusive.
In the study, the team analyzed the results of 41 studies published between 1991 and 2021 on the associations between ALA and risk of death from all causes, heart disease, and cancer.
Together, these studies involved around 120,000 participants aged between 18 and 98 years who were monitored for between two and 32 years.
The researchers found that a high intake of ALA was linked to a 10%, 8%, and 11% lower risk of mortality from all causes, cardiovascular disease, and coronary heart disease, respectively.
A higher intake of ALA, however, was linked to a slightly higher risk of cancer mortality.
A dose-response effect was found for dietary ALA intake and heart disease mortality, such that a 1g per day increase in ALA intake (equivalent to one tablespoon of canola oil or 0.5 ounces of walnut oil) was linked to a 5% lower risk of heart disease mortality.
Higher blood levels of ALA were also linked to lower risks of mortality.
The researchers say their study adds to evidence of the potential health benefits of polyunsaturated fatty acids.
A linked article summarizes the current evidence on dietary intakes of different types of fatty acids and death.
If you care about food and your health, please read studies about this common food may contribute to autism and findings of food high in vitamin K may benefit people with blood clots.
For more information about nutrition and wellness, please see recent studies about why you may want to stop eating packed food and results showing that Is apple cider vinegar really a wonder food?
The study is published in The BMJ. One author of the study is Sina Naghshi.
Copyright © 2021 Knowridge Science Report. All rights reserved.