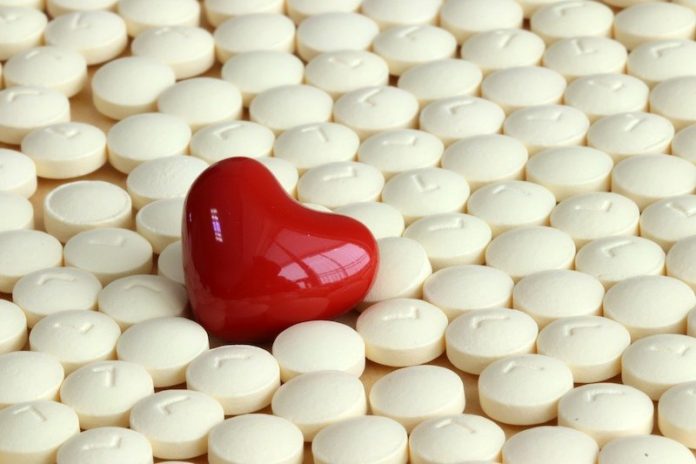 In a new study from the University of Birmingham, researchers developed a new way to identify patients with heart failure who will benefit from treatment with beta-blockers.
The study involved 15,669 patients with heart failure and reduced left ventricular ejection fraction (low function of the heart's main pumping chamber), 12,823 of which were in normal heart rhythm and 2,837 of which had atrial fibrillation (AF)—a heart rhythm condition commonly associated with heart failure that leads to worse outcomes.
Heart failure is one of the most common heart conditions, with a substantial impact on patient quality of life, and a major driver of hospital admissions and healthcare costs.
In the study, the team used a series of artificial intelligence (AI) techniques to deeply interrogate data from clinical trials.
They showed that the AI approach could take account of different underlying health conditions for each patient as well as the interactions of these conditions, to isolate response to beta-blocker therapy.
This worked in patients with normal heart rhythm, where doctors would normally expect beta-blockers to reduce the risk of death, as well as in patients with AF where previous work has found a lack of effectiveness.
In normal heart rhythm, a cluster of patients (who had a combination of older age, less severe symptoms and lower heart rate than average) was identified with reduced benefit from beta-blockers.
Conversely, in patients with AF, the research found a cluster of younger patients with lower rates of a prior heart attack but similar heart function to the average AF patient who had a substantial reduction in death with beta-blockers (from 15% to 9%).
The team says these novels AI approaches have clear potential in therapies in heart failure and may be applied to other health conditions.
If you care about heart health, please read studies about this vitamin may hide heart attacks if you use it too much and findings of this common sleep habit may increase your heart disease risk.
For more information about heart disease and your health, please see recent studies about people who don't do this may have instant death from heart attack and results showing that eating whole eggs bad for heart health.
The study is published in The Lancet. One author of the study is Georgios Gkoutos.
Copyright © 2021 Knowridge Science Report. All rights reserved.