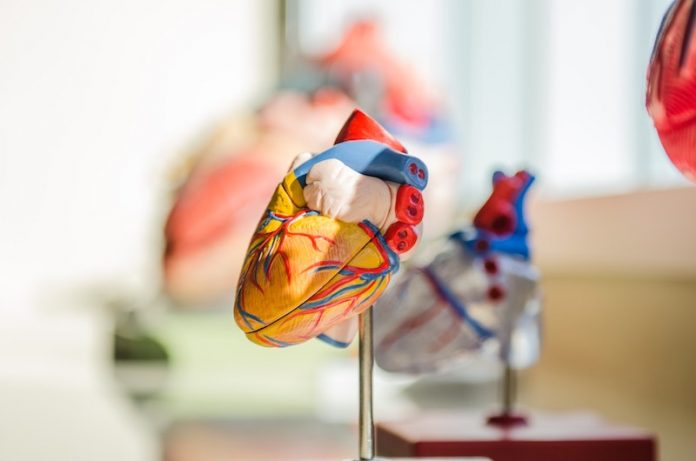 In a new study from Columbia University, researchers found DNA signatures linked to the risk for heart disease, a discovery that could lead to opportunities for clinical intervention years before symptoms manifest.
In this study, they harness the country's best clinical data on heart disease from diverse populations to begin to unlock the specific epigenetic changes involved the complex biology that leads to disease.
The researchers began their analysis with data from the Strong Heart Study, the largest study of cardiovascular disease in American Indians.
They analyzed blood samples to identify specific locations on DNA where methylation activity was linked to coronary heart disease, including heart attack and coronary deaths.
The researchers then took the same approach with four other major heart disease cohorts:
Atherosclerosis Risk in Communities (divided into Black and white cohorts due to differences in timing and laboratory methods), Framingham Heart Study, and Women's Health Initiative. In all, they examined more than 400,000 DNA locations and 1,894 coronary heart disease events.
They identified 506 epigenetic marks linked to heart risk.
Of these, 33 were also linked to cardiovascular risk in three or more of the other cohorts.
Among the 33 methylation sites are those previously linked to heart risk and smoking, as well as novel sites that the researchers say are worthy of future investigation.
Further analysis of the commonalities between the 33 marks found that many of them are connected with EGFR gene, which is involved in cell growth and cell survival.
The team says the overlap of these methylation sites across diverse cohorts supports the idea of interconnected biological pathways for cardiovascular risk.
The more scientists understand about the early risk for heart disease the better they may be able to prevent illness
If you care about heart health, please read studies about how heart patients with diabetes can exercise more safely and findings of this cheap drug combo could reduce heart disease death by one-third.
For more information about heart disease, please see recent studies about independent of cholesterol, this can raise risk of heart disease, high blood pressure and results showing that women more likely to have this deadly heart disease at night.
The study is published in JAMA Cardiology. One author of the study is Ana Navas-Acien, MD, Ph.D.
Copyright © 2021 Knowridge Science Report. All rights reserved.