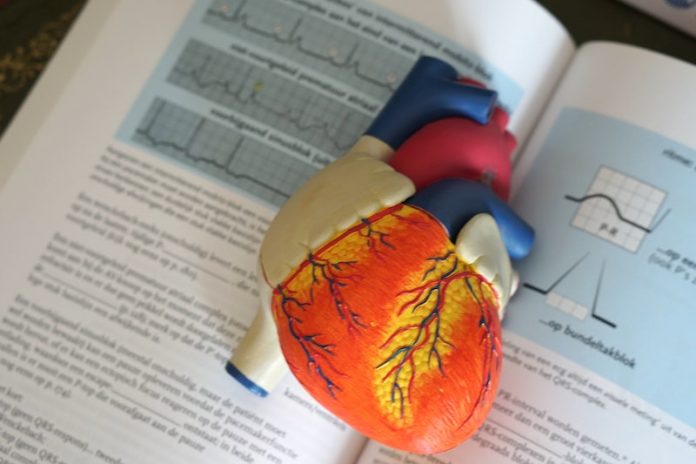 In a new study from the Queen Mary University of London, researchers have developed a new artificial intelligence (AI) tool that is able to measure the amount of fat around the heart from MRI scan images.
Using the new tool, the team was able to show that a larger amount of fat around the heart is linked to a much greater risk of diabetes.
The distribution of fat in the body can influence a person's risk of developing various diseases.
The commonly used measure of body mass index (BMI) mostly reflects fat accumulation under the skin, rather than around the internal organs.
In particular, there are suggestions that fat accumulation around the heart may be a predictor of heart disease, and has been linked to a range of conditions, including atrial fibrillation, diabetes, and coronary artery disease.
Unfortunately, manual measurement of the amount of fat around the heart is challenging and time-consuming. For this reason, to date, no one has been able to investigate this thoroughly in studies of large groups of people.
In the study, the team invented an AI tool that can be applied to standard heart MRI scans to obtain a measure of the fat around the heart automatically and quickly, in under three seconds.
This tool can be used by future researchers to discover more about the links between the fat around the heart and disease risk, but also potentially in the future, as part of a patient's standard care in a hospital.
The research team tested the AI algorithm's ability to interpret images from heart MRI scans of more than 45,000 people.
They found that the AI tool was accurately able to determine the amount of fat around the heart in those images, and it was also able to calculate a patient's risk of diabetes.
The AI tool also includes an in-built method for calculating the uncertainty of its own results, so it has an impressive ability to mark its own homework.
The researchers say that this novel tool has high utility for future research and, if clinical utility is demonstrated, may be applied in clinical practice to improve patient care.
If you care about diabetes, please read studies about this popular drink may help lower blood sugar, control diabetes and findings of a new way to fight against diabetes: Vitamin D.
For more information about diabetes and your health, please see recent studies about extract from this tree seed may help treat obesity and diabetes and results showing that this drug could benefit people with diabetes by releasing insulin in stomach.
The study is published in Frontiers in Cardiovascular Medicine. One author of the study is Dr. Zahra Raisi-Estabragh.
Copyright © 2021 Knowridge Science Report. All rights reserved.