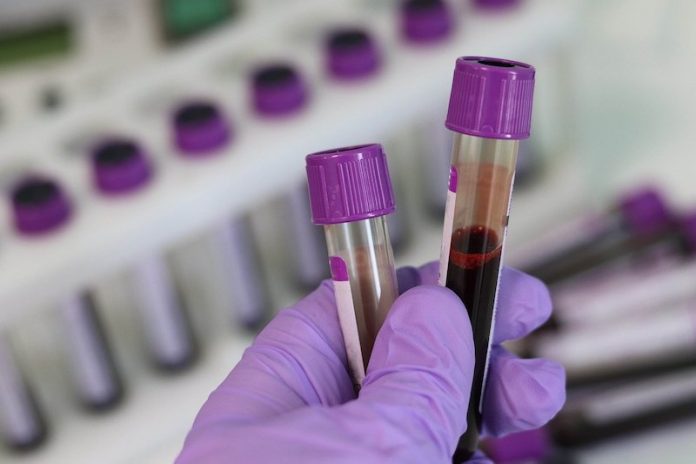 In a new study from the London School of Hygiene & Tropical Medicine, researchers found high levels of low-density lipoprotein (LDL) cholesterol in mid-life are linked to an increased risk of developing dementia and Alzheimer's over a decade later.
Elevated levels of total cholesterol were also linked to an increased risk of dementia and Alzheimer's disease, although this link was weaker, suggesting it is largely driven by LDL cholesterol.
The largest study to date provides the strongest evidence so far on the relationship between blood cholesterol and dementia and Alzheimer's disease.
In the study, the team used data from more than 1.8 million UK adults aged over 40 who had a blood cholesterol measurement between 1992 and 2009, with a follow-up period up to 23 years or until dementia diagnosis.
In the 953,635 people in the study who had an LDL cholesterol recording, 2.3% (21,602) went on to be diagnosed with dementia or Alzheimer's disease.
Of the more than 1.8 million people who had a first total cholesterol reading, nearly 50,000 (2.7%) had a subsequent diagnosis in the 23-year follow-up period, up to 2015.
These associations were weaker in people who had their blood cholesterol measured after the age of 65. No consistent associations were found for high-density lipoprotein (HDL) cholesterol or triglycerides.
The researchers therefore call for LDL cholesterol to be added to the few potentially modifiable risk factors for dementia and Alzheimer's disease.
They say in people with cholesterol measured below age 65, the risk of dementia being diagnosed more than 10 years later was about 60% higher in those with LDL cholesterol levels above 200 mg/dL (5.17 mmol/L) compared to those with levels less than 100 mg/dL (2.6mmol/L).
The strength of this association is comparable with other modifiable risk factors such as alcohol consumption and greater than for blood pressure.
This large study adds to the understanding of how people's lifestyle can impact their risks of developing these diseases in later life and to help inform potential preventative therapies to reduce this risk.
If you care about dementia, please read studies about your neighborhood may affect your dementia risk and findings of this common health problem may increase your dementia risk.
For more information about cholesterol and your health, please see recent studies about this stuff can block your body's ability to clear bad cholesterol and results showing that this drug may increase "good" cholesterol in the body.
The study is published in The Lancet Healthy Longevity. One author of the study is Dr. Nawab Qizilbash.
Copyright © 2021 Knowridge Science Report. All rights reserved.