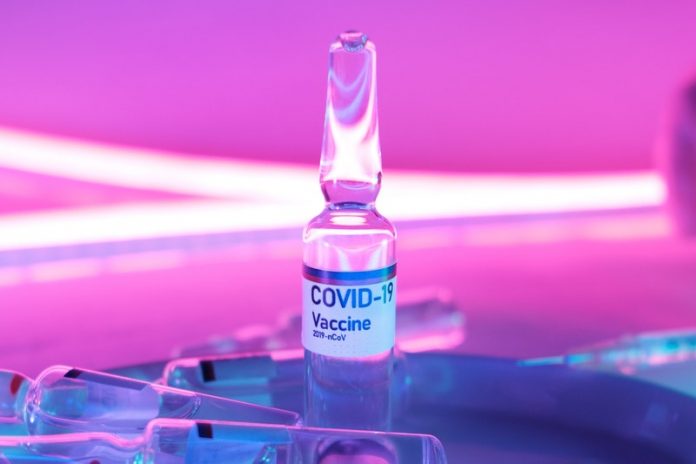 In the three months since Johnson & Johnson's COVID-19 vaccine received emergency use authorization from the U.S. Food and Drug Administration, more than 10 million Americans have received the vaccine, according to the Centers for Disease Control and Prevention.
The single-shot viral vector vaccine was authorized for use based on clinical trial data showing strong clinical efficacy against symptomatic COVID-19 in the United States, Latin America and South Africa.
In a new study from Beth Israel Deaconess Medical Center, researchers report on the antibody and immune responses generated by the vaccine against the original viral strain and against SARS-CoV-2 variants of concern.
They found that this vaccine-induced immune responses against all the viral variants.
These findings therefore have important implications for vaccine protection against SARS-CoV-2 variants of concern.
In the study, the team used one or two doses of Johnson & Johnson's investigational vaccine to 20 volunteers between the ages of 18 and 55.
All volunteers were participants of a larger multicenter, randomized, double-blind, placebo-controlled Phase 1/2a study to evaluate the vaccine at various doses and schedules.
The researchers then tested antibody and cellular immune responses against the original viral strain (WA1/2020) and against the viral variants first identified in South Africa (B.1.1351), the United Kingdom (B.1.1.7), Brazil (P.1) and California (CAL.20C).
Compared to antibody responses against WA1/2020, the data showed reductions in neutralizing antibodies against the B.1.1351 and P.1 strains.
In contrast, non-neutralizing antibody responses and T cell responses were minimally impacted or not impacted by SARS-CoV-2 variants.
Given the vaccine's protective efficacy as demonstrated in Phase 3 clinical trials, non-neutralizing antibodies and/or T cell responses may contribute to protection against COVID-19.
The published Phase 3 efficacy data showed that the vaccine offered strong protection against symptomatic COVID-19 in South Africa and in Brazil where most sequenced COVID-19 cases were caused by variants.
The team says the findings contribute to the understanding of vaccine protection against SARS-CoV-2 variants of concern.
If you care about COVID-19 vaccines, please read studies about scientists develop a safe, low-cost new COVID-19 vaccine and findings of COVID vaccines: Does it matter which one you get?
The study is published in Nature. One author of the study is Dan Barouch, MD, PhD.
Copyright © 2021 Knowridge Science Report. All rights reserved.