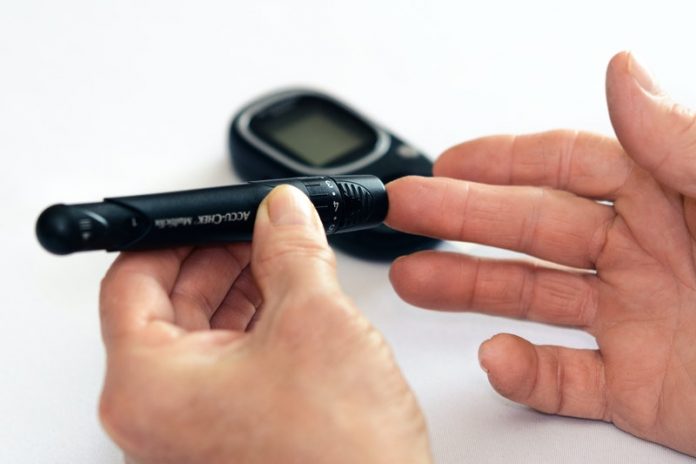 In a new study from Johns Hopkins, researchers found that blood sugar control among adults with diabetes in the United States declined significantly in the past decade.
The findings highlight the ongoing challenges of controlling one of the nation's most prevalent chronic health conditions.
In the study, the team used data from an annual government-sponsored health study to analyze trends in blood sugar (or "glycemic") control, as well as blood pressure and cholesterol control among adults with diabetes.
They found that the proportion of adults with diabetes achieving blood sugar control improved from 1999 through the next 10 years, but then declined strongly—dropping from 57.4% during 2007-2010 to 50.5% during 2015-2018.
There was also a drop in the proportion achieving blood pressure control, while the proportion achieving cholesterol control essentially leveled off.
The team says these are concerning findings.
There has been a real decline in glycemic control from a decade ago, and overall, only a small proportion of people with diabetes are simultaneously meeting the key goals of glycemic control, blood pressure control, and control of high cholesterol.
Diabetes mostly occurs in the form of type 2 diabetes which is strongly related to diet and lifestyle factors. The disease affects more than 34 million, or 13%, of the U.S. adult population, according to the Centers for Disease Control and Prevention.
By causing chronic high blood sugar and associated high blood pressure and high cholesterol, diabetes increases the risks of other serious diseases, especially heart disease and complications, including amputation and kidney disease.
The traditional "ABCs" of diabetes care is to reduce chronic high blood sugar—usually measured with the hemoglobin A1C test—to keep blood pressure below hypertensive levels, and to control cholesterol levels.
The researchers say these trends are a wake-up call, since they mean that millions of Americans with diabetes are at higher risk for major complications.
The study suggests that worsening control of diabetes may already be having a detrimental effect at the national level.
If you care about blood sugar health, please read studies about diet soda and artificial sweeteners don't harm your blood sugar and findings of this popular painkiller may harm your blood sugar.
For more information about diabetes control and prevention, please see recent studies about this high-protein plant may help control blood sugar and results showing that this drug combo may control blood sugar better in people with diabetes.
The study is published in the New England Journal of Medicine. One author of the study is Elizabeth Selvin, Ph.D., MPH.
Copyright © 2021 Knowridge Science Report. All rights reserved.