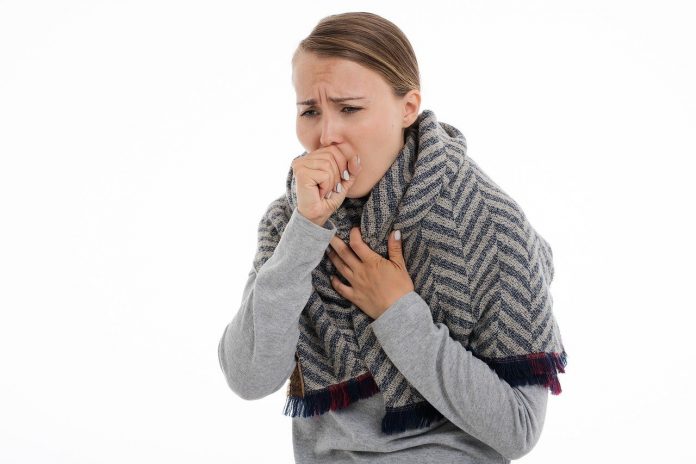 In a new study from the University of Michigan, researchers found that people who experience very severe COVID-19 illness have a higher prevalence of persistent symptoms.
They found that 53% of COVID-19 survivors had persistent symptoms 30 days post-COVID onset, while 35% were symptomatic 60 days post-onset.
The findings highlight the urgent need to characterize and treat long-haulers—people who continue to experience lingering symptoms months after their initial diagnosis.
Referred to as post-acute sequelae of SARS-CoV-2 infection, or PASC, symptoms include extreme fatigue, shortness of breath and persistent loss of taste or smell.
In the study, the team used data from 2,000 adults with COVID-19 onset on or before April 15, 2020, from 13 geographic areas, six counties (Macomb, Oakland, St. Clair, Monroe, Washtenaw, Wayne) and one city (Detroit) in Michigan.
Of the sample, 629 completed the survey between June-December 2020.
The researchers estimated the prevalence of persistent symptoms 30 and 60 days after COVID-19 onset.
They found 53% reported symptoms at 30 days and 35% reported symptoms at 60 days.
Respondents reporting very severe (vs. mild) symptoms had 2.25 times higher prevalence of symptoms at 30 days and 1.71 times higher prevalence of symptoms at 60 days.
Hospitalized (vs. nonhospitalized) respondents had about 40% higher prevalence of symptoms at 30 and 60 days.
Although persistent symptoms were more prevalent among older respondents and those with severe disease, 21% of 18-to-34-year-olds and 25% of respondents reporting mild illness still had symptoms 60 days after their COVID-19 onset.
Older age, lower-income, self-reported severe or very severe (vs. mild) symptoms and hospitalization statistically significantly predicted 30-day COVID-19, while having a diagnosed psychological disorder, very severe symptoms and hospitalization statistically significantly predicted 60-day COVID-19.
The findings suggest a big proportion of people with COVID-19 will continue to experience symptoms, even among people with a relatively mild initial illness.
The researchers also found that respondents with a psychological condition had a 42% higher prevalence of 60-day COVID-19. Self-reported acute illness severity was strongly linked to both 30-day and 60-day COVID-19.
The team says these results add to the growing body of evidence that a sizable proportion of symptomatic COVID-19 cases of varying severity experience PASC.
People are continuing to suffer from symptoms well after their initial illness, and the medical and public health communities need to help address this ongoing crisis.
If you care about COVID-19, please read studies about this hormone may curb COVID-19 inflammation, prevent 'cytokine storm' and findings of blood type may predict your risk of severe COVID-19.
For more information about COVID-19 and your health, please see recent studies about this health problem should be seen as a symptom of COVID-19 and results showing that these pre-existing conditions may double or triple mortality risk for COVID-19 patients.
One researcher of the study is Jana Hirschtick.
Copyright © 2021 Knowridge Science Report. All rights reserved.