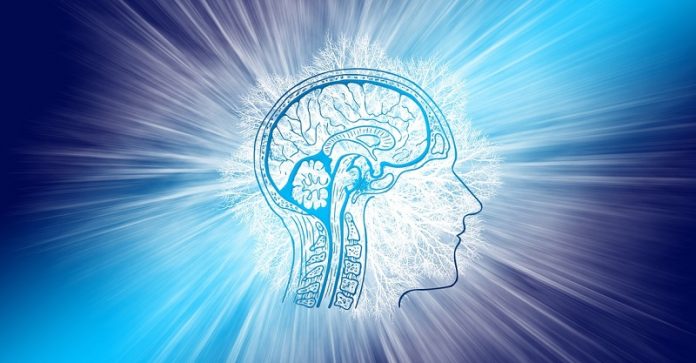 In a new study from the University of Oxford, researchers found one in three COVID-19 survivors received a neurological or psychiatric diagnosis within six months of COVID-19 infection.
They examined more than 230,000 patient health records and looked at 14 neurological and mental health disorders.
Since the COVID-19 pandemic began, there has been growing concern that survivors might be at increased risk of neurological disorders.
In the study, the team analyzed data from the electronic health records of 236,379 COVID-19 patients from the US-based TriNetX network, which includes more than 81 million people.
This group was compared with 105,579 patients diagnosed with influenza and 236,038 patients diagnosed with any respiratory tract infection (including influenza).
Overall, the incidence of being diagnosed with a neurological or mental health disorder following COVID-19 infection was 34%. For 13% of these people, it was their first recorded neurological or psychiatric diagnosis.
The most common diagnoses after COVID-19 were anxiety disorders (occurring in 17% of patients), mood disorders (14%), substance misuse disorders (7%), and insomnia (5%).
The incidence of neurological outcomes was lower, including 0.6% for a brain hemorrhage, 2.1% for ischemic stroke, and 0.7% for dementia.
Risks of a neurological or psychiatric diagnosis were greatest in patients who had severe COVID-19.
Compared to the overall 34% incidence, a neurological or psychiatric diagnosis occurred in 38% of those who had been admitted to hospital, 46% of those in intensive care, and 62% in those who had delirium (encephalopathy) during their COVID-19 infection.
The team also found there was overall a 44% greater risk of neurological and mental health diagnoses after COVID-19 than after flu, and a 16% greater risk after COVID-19 than with respiratory tract infections.
As a result, the researchers say that COVID-19 does lead to a greater risk of neurological and psychiatric disorders than these other health conditions.
There was no clear evidence that COVID-19 led to an increased risk of parkinsonism or and Guillain-Barré syndrome.
If you care about COVID-19, please read studies about the key to controlling COVID-19 virus and reducing severity and findings of this common eye disease linked to a much higher risk of severe COVID-19.
For more information about COVID-19 prevention and treatment, please see recent studies about why some people with COVID-19 develop severe inflammation and results showing that this drug can boost survival in people with COVID-19 and type 2 diabetes.
The study is published in The Lancet Psychiatry. One author of the study is Professor Paul Harrison.
Copyright © 2021 Knowridge Science Report. All rights reserved.