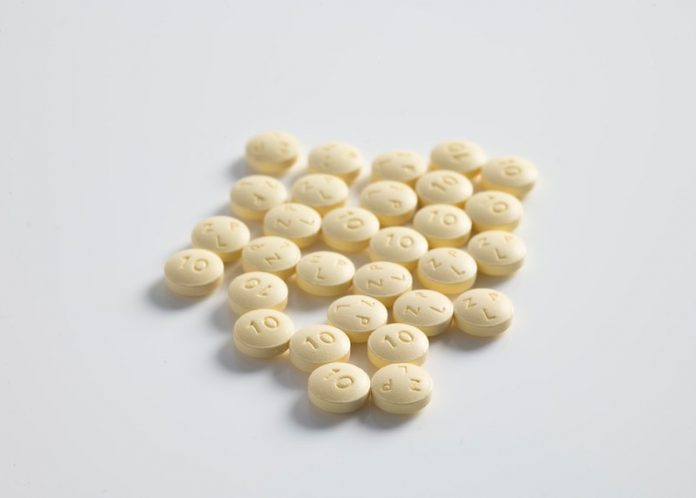 In a new study from the Virgen del Rocio University Hospital, researchers found that antipsychotic drugs could have a protective effect against SARS-CoV-2.
They found patients treated with these drugs have a lower risk of becoming infected or suffer a milder form of the disease if they do become infected.
In the study, the team examined 698 patients treated with antipsychotics.
They revealed that antipsychotic drugs could provide protection against both infection and the tendency to the clinical severity of COVID-19 infection.
They found the number of COVID-19 patients is lower than expected among this group of people and in cases where a proven infection does occur, the evolution is benign and does not reach a life-threatening clinical situation.
Complementary to this study, the same research group has observed that many of the genes whose expression is altered by COVID-19 are strongly down-regulated by antipsychotic drugs, which are commonly used to treat diseases with psychotic symptoms.
This finding was achieved by examining the gene expression profile (an indicator of activated biological processes) of COVID-19 patients (Wuhan cohort) and patients being treated with antipsychotic drugs (specifically, aripiprazole).
The team says in a striking way they have shown how antipsychotics reduce the activation of genes involved in many of the inflammatory and immunological pathways linked to the severity of COVID-19 infection.
Furthermore, although this finding requires replication, the discovery could be very significant because the treatment of COVID-19 with drugs originally indicated for unrelated clinical situations, that is to say drug repositioning, has been shown to be an interesting source of effective treatments for COVID-19 patients.
If you care about COVID-19, please read studies about why some people with COVID-19 have no symptoms and findings of an important cause of severe COVID-19.
For more information about COVID-19 treatment and prevention, please see recent studies about these 2 health issues linked to poor outcomes in COVID-19 and results showing that COVID-19 death in obese people isn't caused by inflammation.
The study is published in Schizophrenia Research. One author of the study is Manuel Canal Rivero.
Copyright © 2021 Knowridge Science Report. All rights reserved.