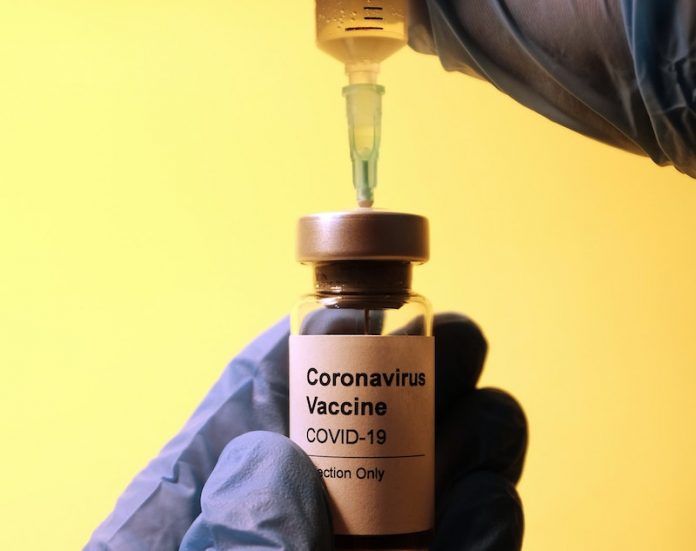 In a new study, researchers found that those who have previously experienced a SARS-CoV-2 infection develop a strong antibody response to the first dose of mRNA-based COVID-19 vaccine.
In fact, one dose of the vaccine could give the same level of antibody protection to those who have had COVID-19 as two doses of vaccine provide to those who have not had COVID-19.
The research was conducted by a team at UNC-Chapel Hill.
Previous CDC guidance indicated that those with a history of SARS-CoV-2 infection may choose to temporarily delay vaccination while supplies are limited.
In the study, the team found that the antibody response to one mRNA vaccine dose among people who had been previously infected was almost two-fold higher than that of individuals who had no signs of prior infection.
Moreover, the response to the first vaccination among individuals with prior infection was of similar magnitude to the response to two vaccine doses among seronegative individuals.
The study is unique in that the researchers were able to longitudinally follow SARS-CoV-2 antibody responses, in some cases for months prior to vaccination.
They showed that the response to the first vaccine dose among seropositive individuals was robust for a range of different patterns in antibody response over time.
These results suggest that prior SARS-CoV-2 infection may act as a primer for the immune response to the first dose of mRNA-based SARS-CoV-2 vaccine.
If this immune response is shown to be durable and protective against subsequent SARS-CoV-2 infection in future studies, people with a history of infection may be able to forgo the second dose of an mRNA-based vaccine.
More than 27 million Americans have been infected with SARS-CoV-2 to-date.
The preliminary results of this study provide potential hope that some individuals may be able to forgo a second vaccination, which could have a substantial impact on vaccine distribution strategies—both in the United States and across the globe.
One author of the study is Allison Aiello, Ph.D., a professor of epidemiology.
The study is published in medRxiv.
Copyright © 2021 Knowridge Science Report. All rights reserved.