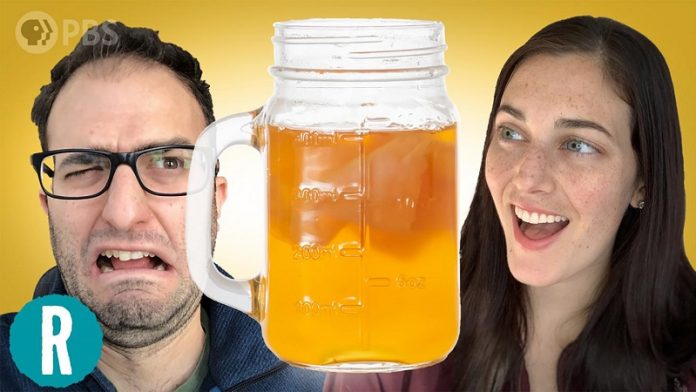 Kombucha is a bubbly, fermented tea that has gained popularity in the health and wellness scene over the last decade.
But what is it exactly?
This week, the Reactions team breaks down kombucha's chemistry and investigates which ordinary beverages they can turn into kombucha.
Reactions is a video series produced by the American Chemical Society and PBS Digital Studios.
The American Chemical Society (ACS) is a nonprofit organization chartered by the U.S. Congress.
ACS' mission is to advance the broader chemistry enterprise and its practitioners for the benefit of Earth and its people.
The Society is a global leader in providing access to chemistry-related information and research through its multiple research solutions, peer-reviewed journals, scientific conferences, eBooks and weekly news periodical Chemical & Engineering News.
ACS' main offices are in Washington, D.C., and Columbus, Ohio.