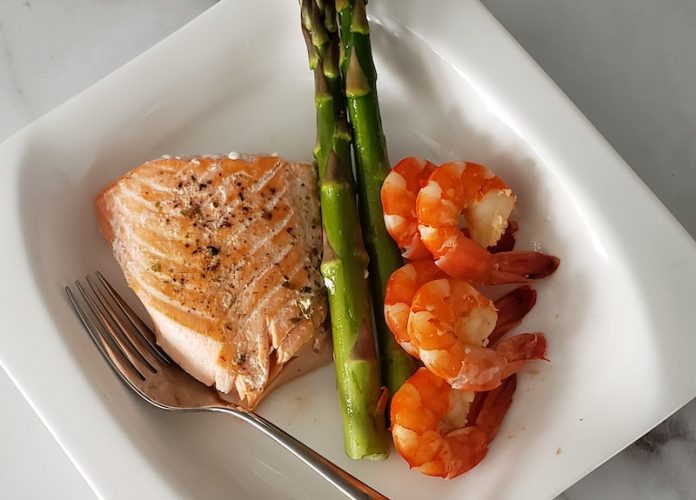 In a new study, researchers found that regularly eating foods rich in omega-3 fatty acids, from both animal and vegetable origins, strengthens the heart's membranes and helps improve the recovery after a heart attack.
They used data from 950 patients. The omega-3 levels in the blood of these people were determined when they were admitted to the hospital to be treated for a heart attack.
This measurement accurately indicates how much of these fats the patients had eaten in the weeks prior to the sampling, in other words, before the heart attack.
The patients were monitored for three years after being discharged, and the researchers found that having high levels of omega-3 in the blood at the time of the heart attack, was linked to a lower risk of complications.
The research was conducted by a team from the Germans Trias i Pujol Hospital and Research Institute (IGTP) and elsewhere.
Eicosapentaenoic acid (EPA) is a type of omega-3 fatty acid found in oily fish.
When we eat oily fish on a regular basis, EPA is incorporated into the phospholipids in the membranes of the cardiomyocytes, protecting them from a wide variety of heart stressors.
This enrichment of the heart membranes limits the damage caused in the event of a heart attack.
This study also focused on another omega-3 fatty acid, of vegetable origin, known as alpha-linolenic acid (ALA).
This fat, which is found in walnuts as well as soybeans and their derivatives, is far less well studied than marine omega-3s.
The researchers found that EPA and ALA do not compete, but are complementary to one another.
While high levels of EPA are linked to a lower risk of hospital readmission from heart disease, higher levels of ALA are linked to a reduced risk of death.
The findings suggest that adding both marine and vegetable omega-3s into the diet could benefit people with heart disease. They can improve both their quality of life and prognosis if they suffer a heart attack.
One author of the study is Antoni Bayés, the clinical director of cardiology at Germans Trias.
The study is published in the Journal of the American College of Cardiology.
Copyright © 2020 Knowridge Science Report. All rights reserved.